The Allure of Dress in Ingres and Picasso
The Allure of Dress in Ingres and Picasso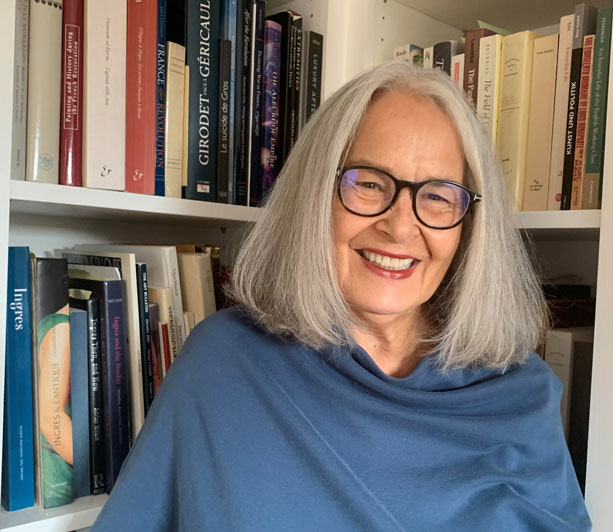 DATE:

TIME:

5:00 pm – 6:00 pm

Speaker:

Susan L. Siegfried, Denise Riley Collegiate Professor Emerita of the History of Art and Women's Studies, University of Michigan
Ingres's late great portrait of Madame Inès Moitessier (1856) has inspired responses from many artists since it was first presented to the public in 1857, none perhaps more spirited than Picasso's Woman with a Book (1932). This lecture focuses on these artists' shared interest in the relationship between nude and clothed bodies, as it began to be complicated in the 19th century by the impact of modern fashion culture on the classicizing traditions of art.
Advance registration for members has closed.
Walk-up tickets will be available for members and the general public starting at 4:00 p.m. on Saturday, November 5th.
EVENT DETAILS
Fee:

Free with Museum admission. Tickets will be available for walkups on the day of the lecture starting at 4:00 p.m.

Details:

Doors open 30 minutes before program. Advance ticket-holders may check in at the Membership Desk between 12:00 p.m. and 4:45 p.m. to receive a sticker for their seat (seating is not assigned). Everyone must be seated no later than 4:50 p.m. Guests who are not in their seat by 4:50 p.m. may forfeit their ticket.

Location:

Theater