Garden Party
Garden Party
Saturday, June 10, 4:00–6:30 p.m.
Celebrate the start of summer with the Museum's annual garden party. Spend an evening exploring the sights and sounds of the Sculpture Garden, inspired by Monet's Giverny. Enjoy live music in the Garden Café, pick up drawing supplies and sketch en plein air or participate in a variety of art-making activities for all ages.
---
Free with Museum admission.
Museum Cafe: Refreshments available for purchase at the Museum Cafe. No outside food or drink permitted.
Parking: Limited free parking is available at the Museum and at the Elks Lodge parking lot, located across the street from the Museum at 400 W. Colorado Blvd, Pasadena, CA 91105. Parking at the Elks Lodge parking lot is available from 3:30–7:30 p.m. Ridesharing or public transportation is encouraged. Transportation details can be found here.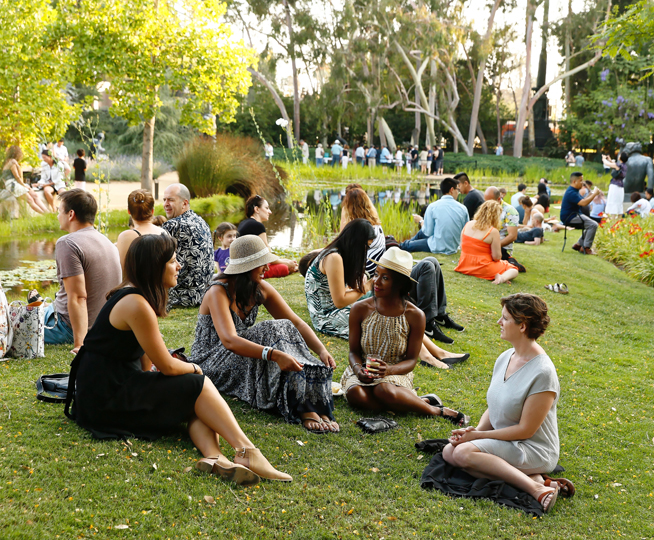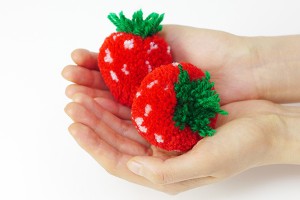 Art-Making Activity: Crafting Yarn Fruits
Use yarn to create soft, colorful pocket-sized fruits.
For all ages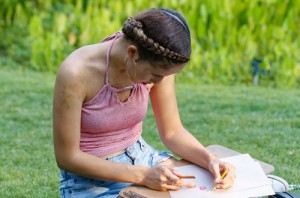 Art-Making Activity: Plein Air Sketching
Choose from an assortment of drawing materials to draw scenes in the gardens and the gallery.
For all ages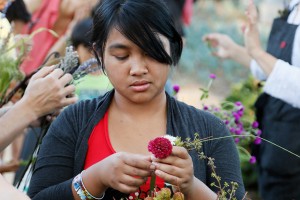 Art-Making Activity: Botanical Wreaths
Join an artist from Forager Craft to create small grapevine wreaths covered in herbs, flower, and citrus.
For all ages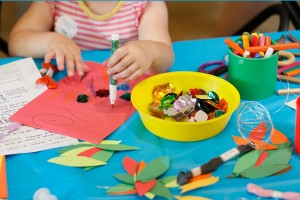 Art-Making Activity: Blooming Carryalls
Decorate your own bag to carry around the garden.
For children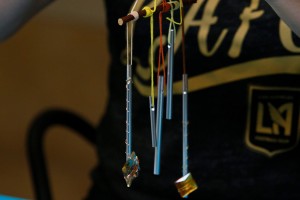 Art-Making Activity: Garden Windchimes
Craft your own windchime to hang in your own garden at home.
For all ages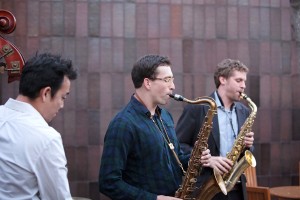 Jazz in the Garden
Enjoy the sounds of a jazz with Joe Santa Maria (sax), Jamie Rosenn (guitar), Masatoshi Sato (bass), Daniel Venz (drums) in the café and garden.
For all ages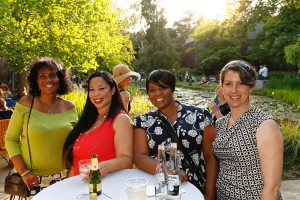 Garden Café
Enjoy food and drinks for purchase from the Museum Café.