What's for Dinner?
What's for Dinner?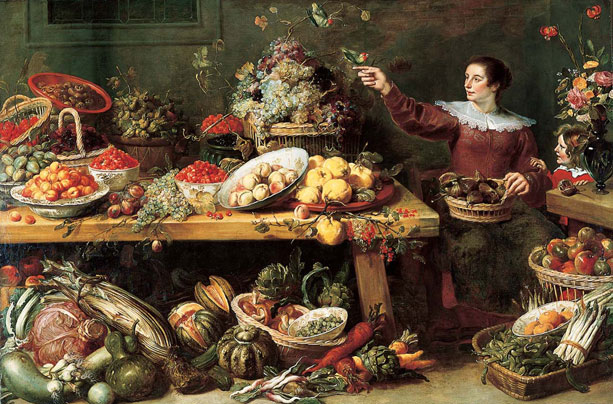 Frans Snyders (Flemish, 1579–1657), Still Life with Fruit and Vegetables, 1625–35, Oil on canvas, The Norton Simon Foundation, © The Norton Simon Foundation
DATE:

TIME:

6:30 pm – 7:30 pm

SPEAKER:

Educator
What kind of meal could you have using the fruits and vegetables found in Frans Snyders's Still Life with Fruits and Vegetables? Look carefully at this painting and gather ideas to create a collage placemat of your favorite foods. Then, use it during your next meal!
EVENT DETAILS
Fee:

Free with admission. This activity is designed for families with children ages 6–10.

Location:

Meets in Entrance Gallery
Please note that space is limited to 25 participants; sign up at the Information Desk.