A World of Devotion: Gold Ground Paintings
A World of Devotion: Gold Ground Paintings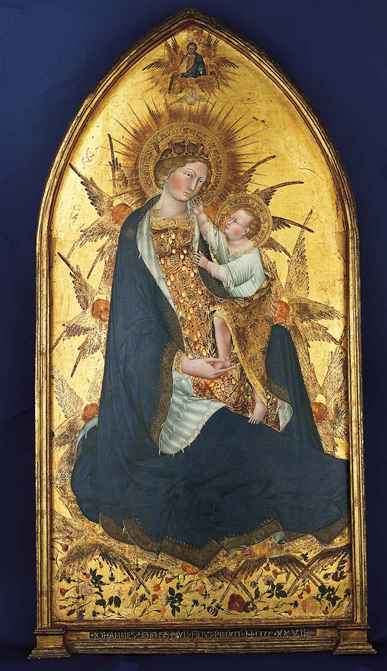 Giovanni di Paolo (Italian, 1403–1482), Branchini Madonna, 1427, Tempera and gold leaf on panel, The Norton Simon Foundation 
DATE:

TIME:

1:00 pm – 2:00 pm

SPEAKER:

Educator
Explore Italian gold ground paintings of the 14th and 15th centuries that focus on the rewards of a life well lived and demonstrate the distinctive iconography of the early Renaissance.
EVENT DETAILS
Fee:

Free with admission.

Location:

Meets in Entrance Gallery
Please note that space is limited to 25 participants. Sign up at the Information Desk no later than 15 minutes prior to the tour.