Serial Flirtations: Rotari's Muses
Serial Flirtations: Rotari's Muses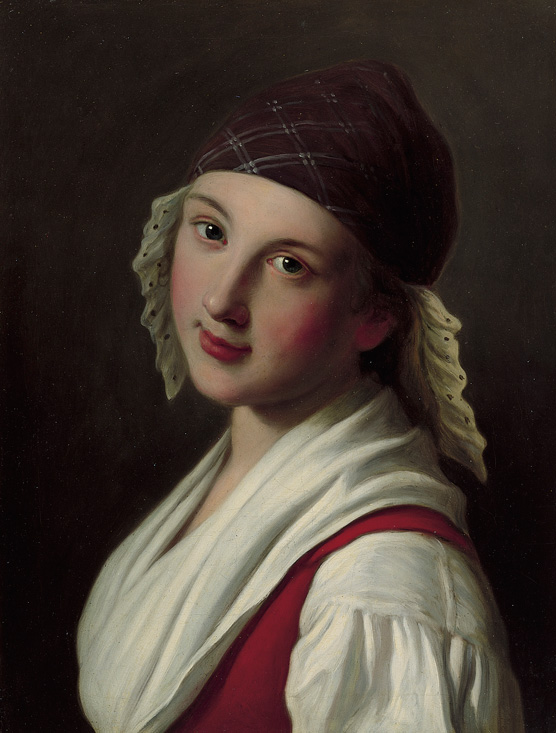 Pietro Antonio Rotari (Italian, 1707–1762), Portrait of a Woman with Plaid Scarf with Lace Trim, Red Vest & White Blouse, after 1750, Oil on canvas, Norton Simon Art Foundation
DATE:

TIME:

3:00 pm – 3:30 pm

SPEAKER:

Carol Togneri, Chief Curator, Norton Simon Museum
Join Chief Curator Carol Togneri for a members-only tour of our latest exhibition, Serial Flirtations: Rotari's Muses. This intimate exhibition brings together eight paintings from the Simon holdings attributed to the illustrious Italian artist, Pietro Rotari, and his studio, including his iconic Young Girl Writing a Love Letter. Six rarely displayed character studies, all of which were returned to the artist's family after his death in St. Petersburg and retained until the 1970s by the Cartolari family, his heirs, are featured as a set. As a whole, the installation commemorates Rotari's inclination to summon his muses and celebrates the 310th anniversary of the artist's birth.

EVENT DETAILS
Location:

Meets in Entrance Gallery
Please note this is a members-only tour. Space is limited to 15 participants. Advance online registration is required.
Related Events
Tours & Talks:
Examine the character studies of 18th-century Italian artist Pietro Rotari by exploring the varying degrees of subtle emotions expressed in his muses. Learn how Rotari's virtuosity led him beyond Italy to become court painter to Empress Elizabeth of Russia. MORE INFO