My Valentine
My Valentine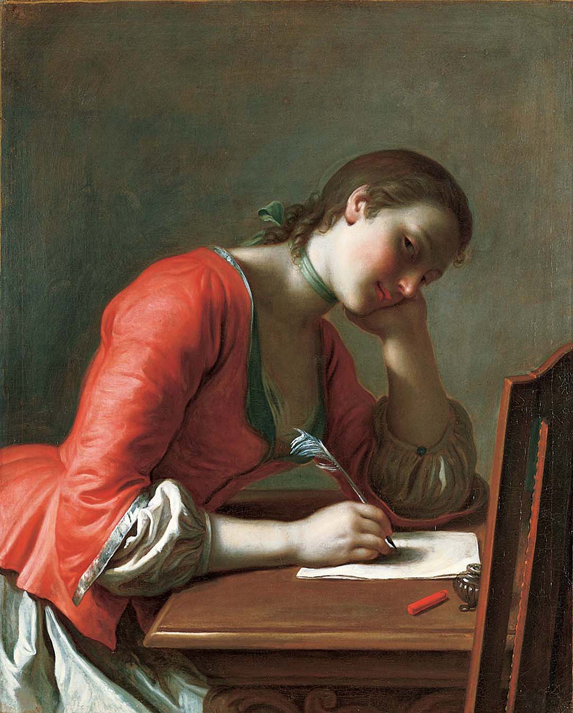 Young Girl Writing a Love Letter, c. 1755, Pietro Antonio Rotari (Italian, 1707-1762), Oil on canvas, 33-3/8 x 27 in. (84.8 x 68.6 cm), Norton Simon Art Foundation
DATE:

TIME:

1:30 pm – 2:30 pm

SPEAKER:

Educator
Who will be your Valentine this year? Think about this person, and gather ideas for a Valentine's Day card as you explore works about family, friendship and love.
EVENT DETAILS
Fee:

Free with admission. Recommended for families with children ages 7-11.


Location:

Meets in Entrance Gallery
Please note that space is limited; sign up at the Information Desk.