The Spread of Buddhism
The Spread of Buddhism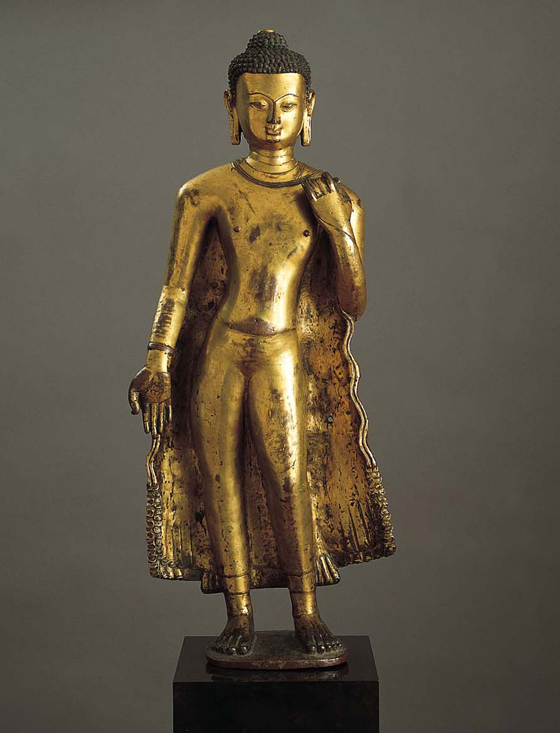 Buddha Shakyamuni, 12th century, Nepal or Tibet, Gilt-copper alloy with traces of pigment,  The Norton Simon Foundation 
DATE:

TIME:

1:00 pm – 2:00 pm

SPEAKER:

Educator
Buddhism, based on the teachings of the Buddha—a historical figure who lived sometime during the sixth to fifth century BCE—has had a lasting global impact. After the Buddha's death, his followers spread his teachings with the aid of art. Learn how the visual language of Buddhism maintained its message while adapting to various cultures.
EVENT DETAILS
Fee:

Free with admission.

Location:

Meets in Entrance Gallery
Please note that space is limited to 25 participants. Sign up at the Information Desk no later than 15 minutes prior to the tour.