Strangers on a Train (1951), PG
Strangers on a Train (1951), PG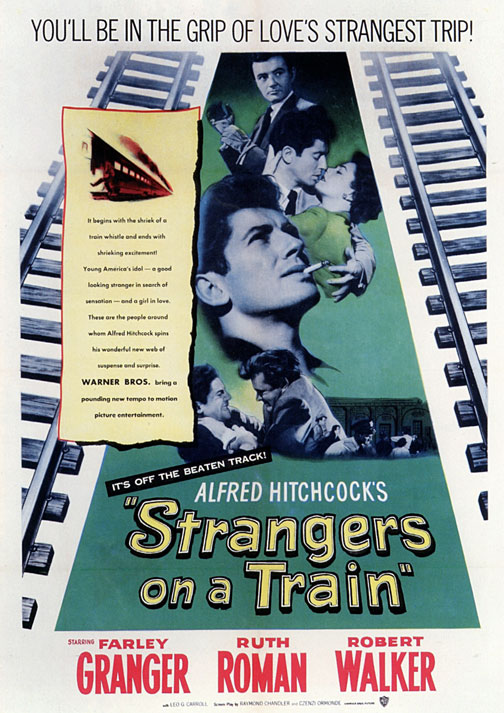 Strangers on a Train, Warner Bros./Photofest © Warner Bros.
DATE:

TIME:

5:30 pm – 7:15 pm

Director:

Alfred Hitchcock
Hitchcock's classic suspense tale is widely considered one of the master's best works. When two strangers—tennis star Guy Haines (Farley Granger), whose wife will not grant him a divorce, and wealthy but deranged Bruno Anthony (Robert Walker), who wants to be rid of his father—happen to meet on a train from Washington to New York, the conversation casually turns to a possibly perfect crime: what if each committed a murder for the other? There is nothing to connect the two men, no apparent motive for either killing. When the trip ends, Guy believes the conversation is hypothetical and that he will never see Bruno again. Then his wife is murdered . . . and Bruno returns for payback. Raymond Chandler cowrote the screenplay of this film adaptation of the novel by Patricia Highsmith.
EVENT DETAILS
Fee:

Free with admission

Location:

Theater
No reservations needed. Doors open 30 minutes prior to the screening.
Related Events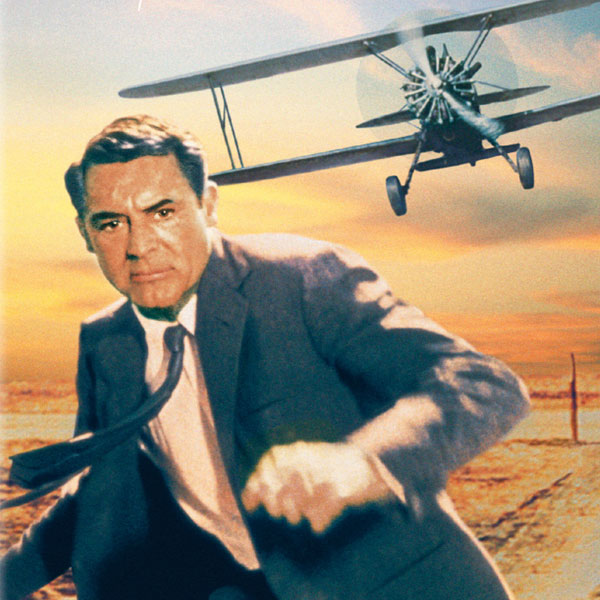 Films & Performances:
Cary Grant stars as an innocent man mistaken for a spy in one of Hitchcock's greatest thrillers. While leaving New York's Plaza Hotel, advertising executive Roger Thornhill (Grant) has the misfortune of standing just as the name "George Kaplan" is paged—starting a lethal case of mistaken identity and a nonstop game of cat and mouse as he is pursued across North America by espionage agents trying to kill him—and by police who suspect him of murder. MORE INFO