Dido and Aeneas
Dido and Aeneas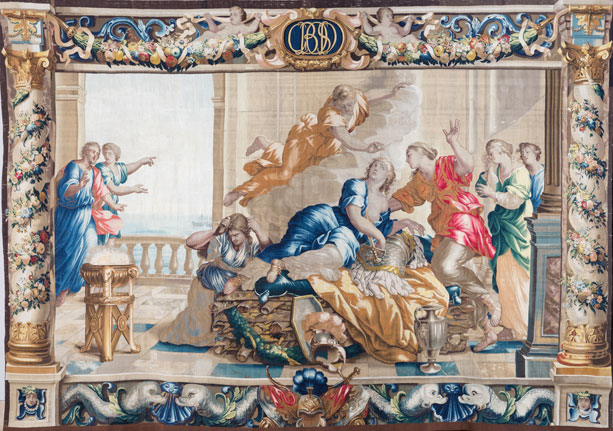 Death of Dido, c. 1658–mid-1670s Antwerp, Workshop of Michel Wauters, after cartoons by Giovanni Francesco Romanelli, Wool and silk, The Norton Simon Foundation
DATE:

TIME:

1:00 pm – 2:00 pm

SPEAKER:

Educator
Explore Giovanni Francesco Romanelli's unique and rarely seen cartoons, or large paintings on paper, which depict the enduring story of Queen Dido of Carthage and Trojan hero Aeneas, founder of Rome, as told in Book IV of the Aeneid. Then learn about the role of these monumental cartoons in the creation of tapestries like Death of Dido.
EVENT DETAILS
Fee:

The program is free with admission and limited to 20 participants.

Location:

Meets in Entrance Gallery
Please sign up at the Information Desk no later than 15 minutes prior to each session.