Arrival of Paris and Helen at the Court of Priam, King of Troy
Arrival of Paris and Helen at the Court of Priam, King of Troy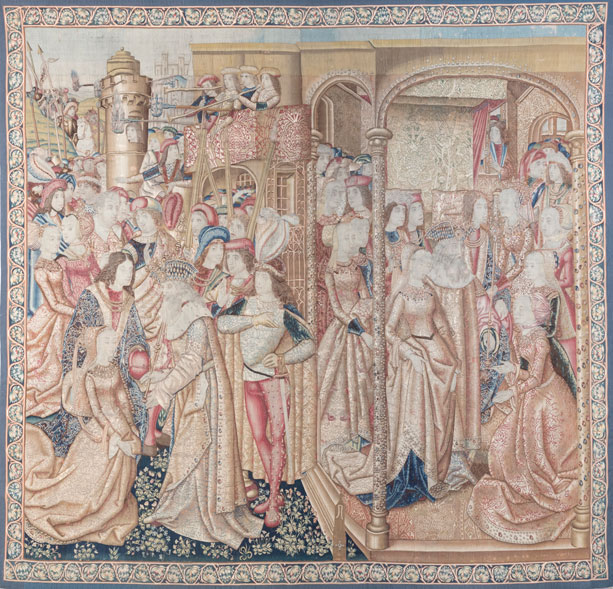 Workshop Unknown, Brussels,  Arrival of Paris and Helen at the Court of Priam, King of Troy (detail), c. 1500–25, wool and silk, The Norton Simon Foundation
DATE:

TIME:

1:30 pm – 2:30 pm

SPEAKER:

Michelle Brenner
Join Head of Education Michelle Brenner for a closer look at the tapestry Arrival of Paris and Helen at the Court of Priam, King of Troy.
EVENT DETAILS
Fee:

The program is free with admission and limited to 20 participants.

Location:

Meets in Entrance Gallery
Please sign up at the Information Desk no later than 15 minutes prior to each session.