Art Detective
Art Detective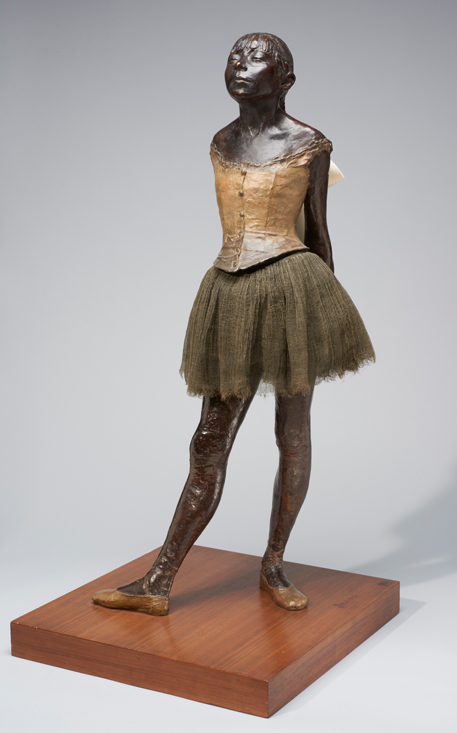 Edgar Degas (French, 1834–1917), Little Dancer, Aged Fourteen, modeled 1878–81; cast after 1918, Painted bronze with cotton and silk on a wooden base Norton Simon Art Foundation.
DATE:

TIME:

1:30 pm – 2:30 pm

SPEAKER:

Educator
Explore works by Edgar Degas and look for clues in his work as to why the Little Dancer, Aged Fourteen is not dancing. If the ballerinas in Degas's other artworks could talk, what would they say about the Little Dancer?
EVENT DETAILS
Fee:

Free with admission. Recommended for families with children ages 7–11.

Location:

Meets in Entrance Gallery
Please note that space is limited; sign up at the Information Desk no later than 15 minutes prior to the tour.