Hindu Narrative in Art
Hindu Narrative in Art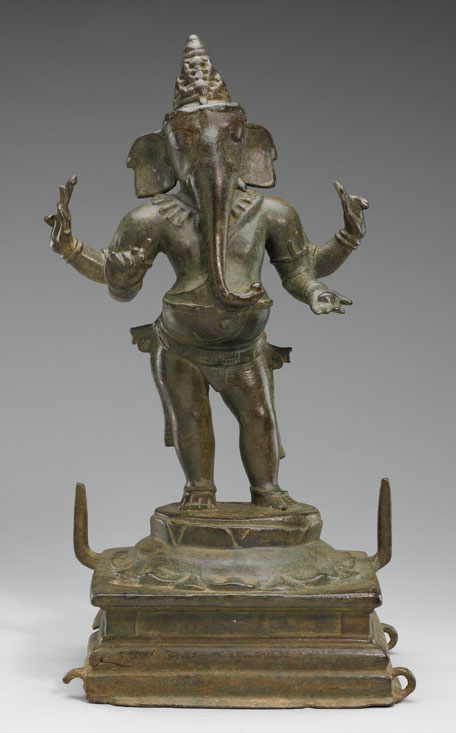 Ganesha, c. 950–1000, India: Tamil Nadu, Bronze, The Norton Simon Foundation, © The Norton Simon Foundation
DATE:

TIME:

1:00 pm – 2:00 pm

SPEAKER:

Educator
Looking at two recently reunited sculptures, learn the story of the Mahabharata, a Hindu epic said to be recorded by the elephant-headed god Ganesh, and then explore the incredible stories of Rama, Krishna and other Hindu heroes.
EVENT DETAILS
Fee:

Free with admission.


Location:

Meets in Entrance Gallery
Please note that space is limited to 25 participants. Sign up at the Information Desk no later than 15 minutes prior to the tour.