Woven Tales of Helen and Dido
Woven Tales of Helen and Dido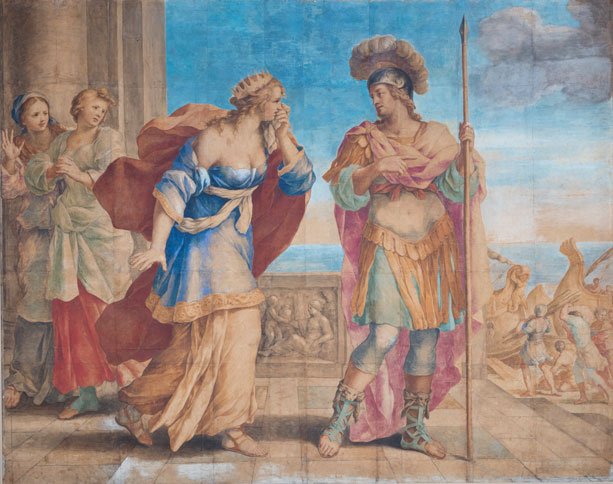 Giovanni Francesco Romanelli (Italian, 1610–1662), Aeneas Leaving Dido, c. 1630–35, Gouache and black chalk on paper, laid down on linen, The Norton Simon Foundation
DATE:

TIME:

1:00 pm – 2:00 pm

SPEAKER:

Educator
Explore tapestries and paintings featuring two legendary Greek heroines and their tragic romances in the exhibition Once Upon a Tapestry.
EVENT DETAILS
Fee:

Free with admission.


Location:

Meets in Entrance Gallery
Please note that space is limited to 25 participants. Sign up at the Information Desk no later than 15 minutes prior to the tour.