Hiroshima Mon Amour (1959), NR
Hiroshima Mon Amour (1959), NR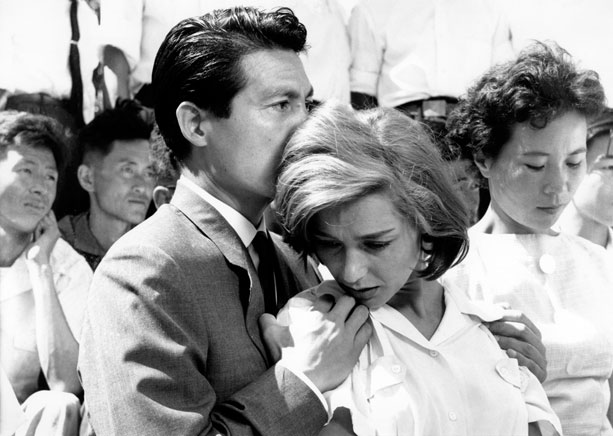 Hiroshima Mon Amour, photo courtesy of Argos Films/Rialto Pictures.
DATE:

TIME:

6:00 pm – 7:30 pm

Director:

Alain Resnais
A French actress (Emmanuelle Riva) and a Japanese architect (Eiji Okada) engage in a brief, intense affair in postwar Hiroshima, their consuming mutual fascination impelling them to exorcise their own scarred memories of love and suffering. Hiroshima Mon Amour is a moody masterwork that delicately weaves past and present, personal pain and public anguish. In French and Japanese with English subtitles.
EVENT DETAILS
Fee:

Free with admission

Location:

Theater
No reservations needed. Doors open 30 minutes prior to the screening.