Our Myths Will Be Told by Us: A Mixed-Media Workshop
Our Myths Will Be Told by Us: A Mixed-Media Workshop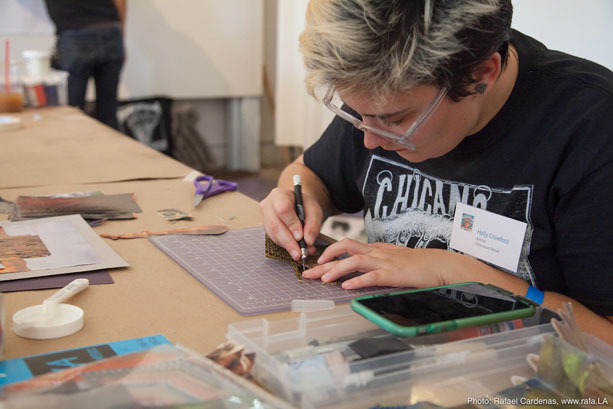 Artist and educator Holly Crawford, photo by Rafael Cardenas
DATE:

TIME:

1:30 pm – 3:30 pm

SPEAKER:

Holly Crawford
Explore and play with personal mythologies inspired by the exhibition Once Upon a Tapestry: Woven Tales of Helen and Dido with artist and educator Holly M. Crawford. Learn simple printmaking and collage techniques to create an original mixed-media artwork.
EVENT DETAILS
Fee:

This program is free and all materials are provided. Designed for students ages 13–18.


Location:

Meets in Entrance Gallery
Space is limited to 18 participants; advance registration is required. Please use the register button.