A Night in Focus: Degas
A Night in Focus: Degas
Saturday, March 24
5:00–7:30 p.m.
Join us for an evening exploring the work of Degas. Interact with the Museum's staff to learn about Degas's technique as a sculptor, painter and printmaker through the works on view in Taking Shape: Degas as Sculptor as well as in the Museum's 19th-century galleries. Sketch dancers like Degas did, or work alongside fellow artists to create your own sculptures. End the evening listening to pop-up musical performances in the galleries.
Free with admission.
Limited parking is available at the Museum. View public transportation options here.  
Questions? Email [email protected]. 
Schedule of Events
Ask Me!
Explore Taking Shape: Degas as Sculptor. Have questions about Degas's sculpting process?  His interest in horses and dancers? Just ask our educators!
Art-Making Activity for Kids: Pipe Cleaner Dancers
Gather inspiration from Degas's dancers and create your own using pipe cleaners and tissue paper.
Art-Making Activity for All Ages: Grid Drawing
Learn how to make a drawing using the grid method, a technique practiced by Degas, while surrounded by 19th century drawings and prints in the galleries. 
Art-Making for All Ages: Sculpting
Mold a sculpture from a live model using materials Degas used to create his statuettes, including modeling clay, wire and wine corks.
Art-Making for All Ages: Drop-in Drawing
Choose from an assortment of drawing materials in the entrance gallery and draw from a live model in the 19th century galleries. 
Music in the Galleries
The galleries come to life with pop-up harp and cello performances inspired by famous ballets and music of Degas's era. 
Garden Café
The Garden Café will be open with a special menu for purchase.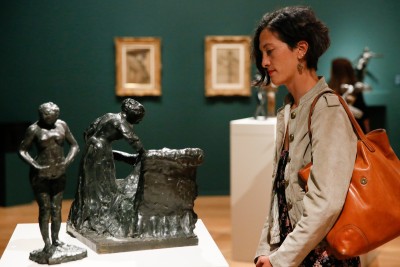 Taking Shape: Degas as Sculptor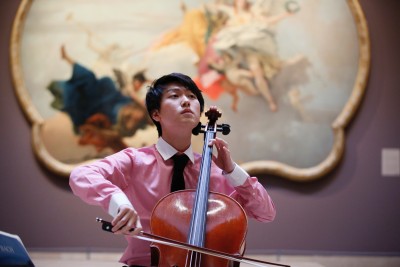 Music in the galleries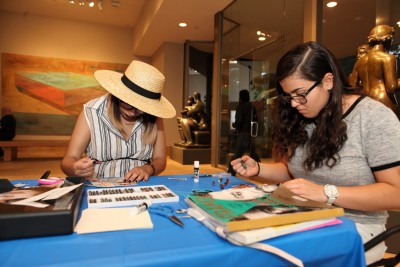 Art-Making for all ages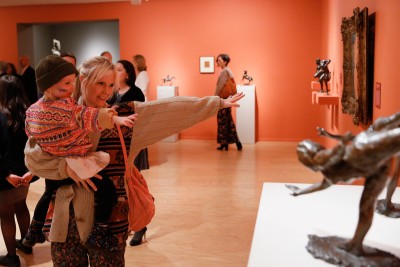 Taking Shape: Degas as Sculptor