Fall Family Festival
Fall Family Festival
Sunday, October 21
1:00–3:00 p.m.
Enjoy performances by dance artist Rebecca Bruno, and join a dance workshop incorporating sound and sculpture with collaborator Mak Kern. Bring sound into your home by creating wind chimes, join interactive tours, touch and try musical instruments and art materials, design a costume coloring sheet, draw to music and delight in story time—there's tons to explore and experience at the Fall Family Festival.
Free admission for children. 
Limited free parking is available at the Museum. 
Questions? Email [email protected]. 
Schedule of Events

Sound and Movement Workshop
1:00, 1:45 and 2:30 p.m.
Join an interactive sound and movement workshop and performance with dance artist Rebecca Bruno and artist/ collaborator Mak Kern. (30 minutes)
*Space is limited
Storytime
1:15 p.m. The Museum
Follow a little girl through an art museum and discover how she expresses herself as she encounters each artwork. Then make a drawing inspired by the story.
2:15 p.m. The Noisy Paintbox: The Colors and Sounds of Kandinsky's Abstract Art
Learn about Vasya, a boy who painted the sound of colors. Then make a drawing inspired by the story.


Guided Tours
1:30 p.m. & 2:30 p.m.
Explore the theme of music and movement on a 30-minute interactive tour of artworks in the collection.
*Sign up at the Information Desk


Art-Making Projects
1:00–3:00 p.m.
Wind chimes
Create a fall-inspired wind chime with your family and listen to the sounds of fall.
Touch and Try
Explore making sounds with a variety of instruments and enjoy experimenting with different art mediums to create a collaborative artwork.
Draw to the Music
Interact with musicians from the Colburn School as they play in the 18th and 19th century galleries, and then draw to their music.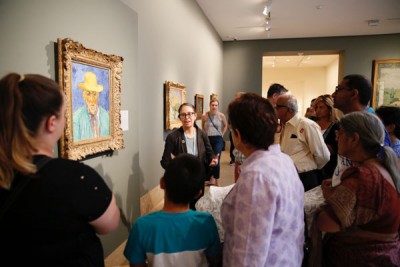 Guided Tours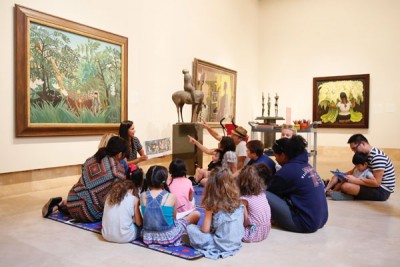 Storytime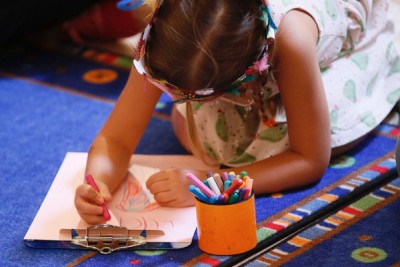 Art-making activities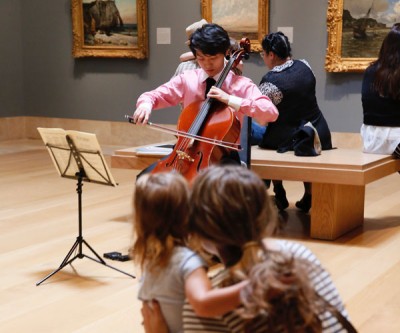 Music in the galleries