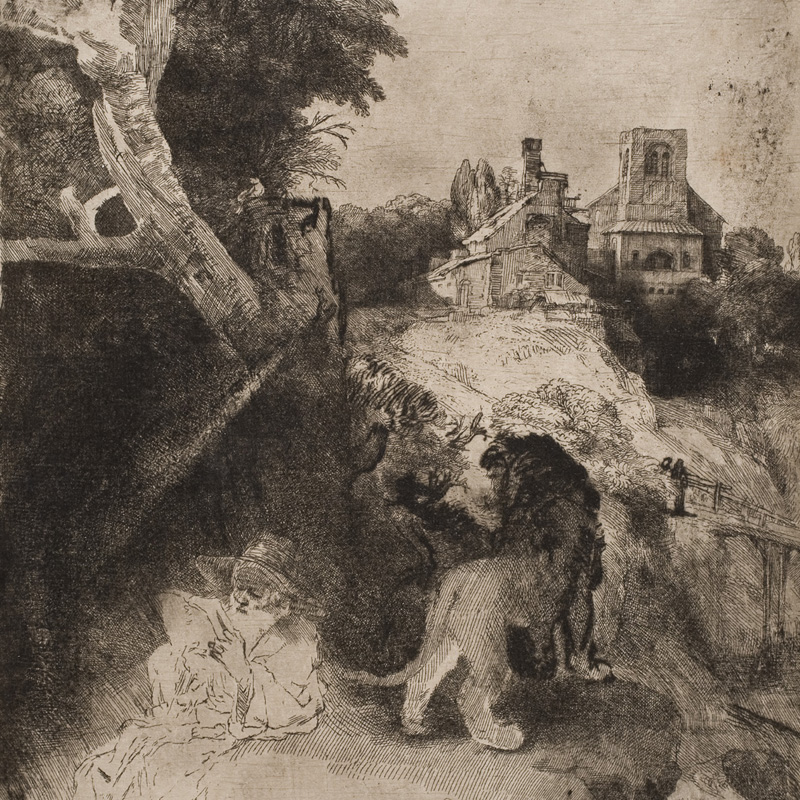 Prints, Drawings and Photographs
Prints, Drawings and Photographs
Three innovative painter-printmakers anchor the collection of works on paper: Rembrandt van Rijn, Francisco de Goya and Pablo Picasso. Rare impressions and states exist among Rembrandt's etchings and drypoints from all genres. Goya's enormous graphic imagination is evidenced in multiple editions of Los Caprichos (1799), La Tauromaquia (1864) and Los Disparates (1864). Every phase of Picasso's career as a printmaker is chronicled in a trove that includes illustrated books, "bon à tirer" lithographs and a fine selection of linocuts. A significant collection of black chalk drawings by Jean-Honoré Fragonard documents his first Italian sojourn, and a small series of drawings by Claude Lorrain round out the collection.
Strong holdings in later 20th-century works on paper include a decade's production, 1960–1970, from the innovative Tamarind Lithography Workshop, including artist's books and suites by Louise Nevelson and Rufino Tamayo.
The photography collection shows particular depth in prints by Edward Weston, Frederick Sommer, Minor White and Manuel Alvarez Bravo. The collection stands out with regard to California photographers from the 1960s forward, including Judy Dater and Lewis Baltz, and singular, experimental photographs by Robert Heinecken and his contemporaries.