Accessibility
Accessibility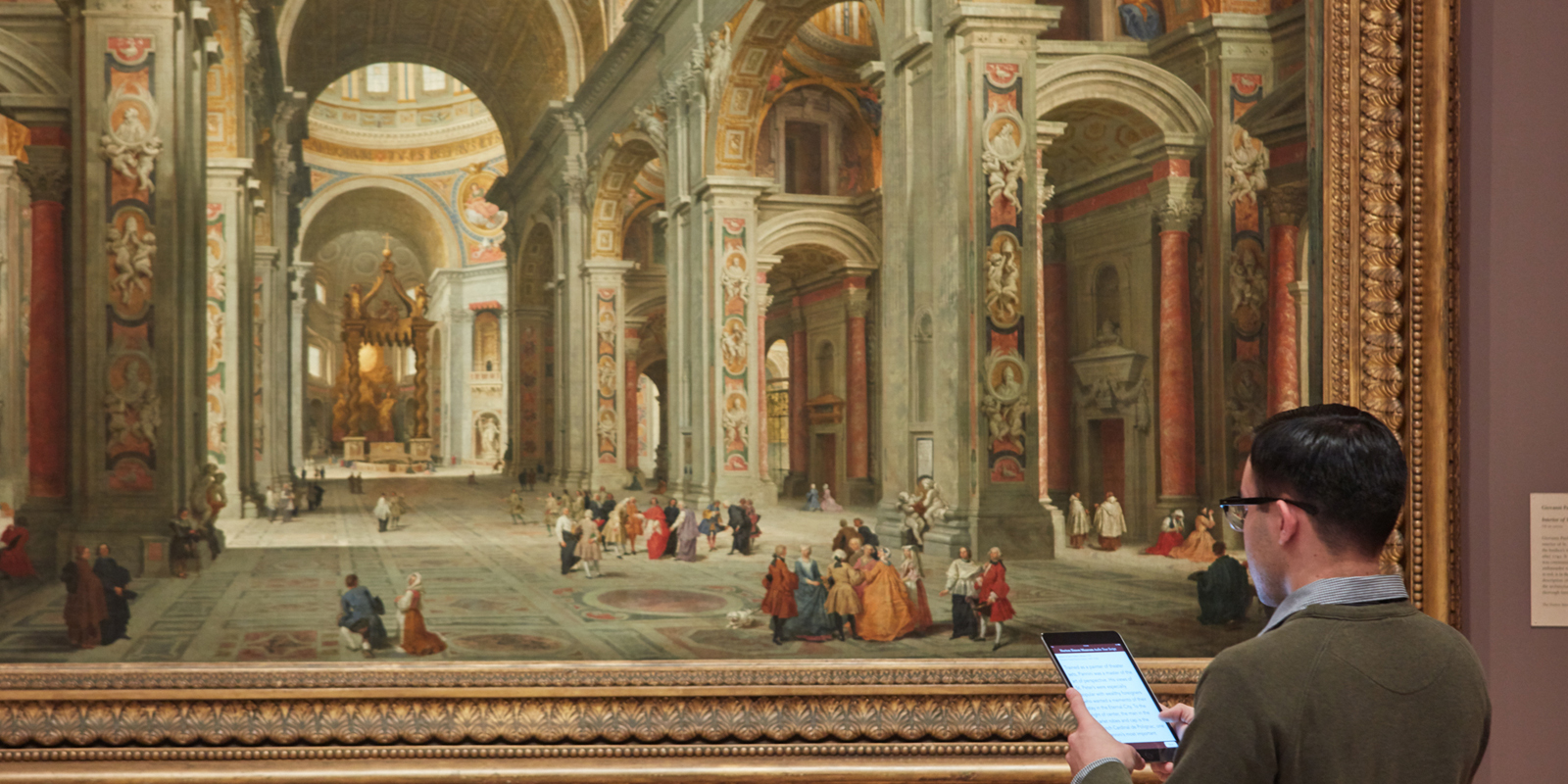 The Norton Simon Museum welcomes all visitors. Outlined below are some of the ways we make our facility accommodating. If you have special needs that are not addressed here, please contact the Security Department at 626.449.6840 ext 4900. For tour information, visit our Learn section or contact the Education Department at 626.844.6980.
Parking
Accessible parking spaces are available in both the upper and lower parking lot of the Museum. A Museum entrance ramp is located to the right of the main entrance stairway. An additional entrance ramp is located in the lower level parking area. A security attendant will be available for assistance.
Wheelchairs
The Museum has a limited number of wheelchairs for use by visitors on a first-come, first serve basis. Please request a wheelchair at the Admissions Desk or at the Coat Check desk, located on the entry level. Visitors are welcome to bring their own wheelchairs. All public areas between the two levels of the Museum are accessible by elevator, including ADA-compliant restrooms. The Norton Simon Museum Theater is equipped with two wheelchair pads, one on each side of the theater. There are also special seats that allow visitors to slide in by lifting an armrest.
Assisted Listening Devices
Assisted listening devices are available for visitors who are deaf or hard of hearing and can be used in the theater during special programs or during weekly tours. The daily screenings of the introductory film, "The Art of Norton Simon," includes open captioning.
ASL Interpretation
Visitors who are deaf or hard of hearing may request ASL interpreters be present for special events. Please contact the Tours & Education department via the Contact Us page two weeks prior to the event.
Audio Tours
An easy-to-use tablet with the copy for our audio tour script is available at the Information Desk.
Large Print
A booklet with object label copy in large print is available at the Information Desk.
Service Animals
Service animals specially trained to assist disabled persons are allowed into the Museum.