Current Exhibitions
Current Exhibitions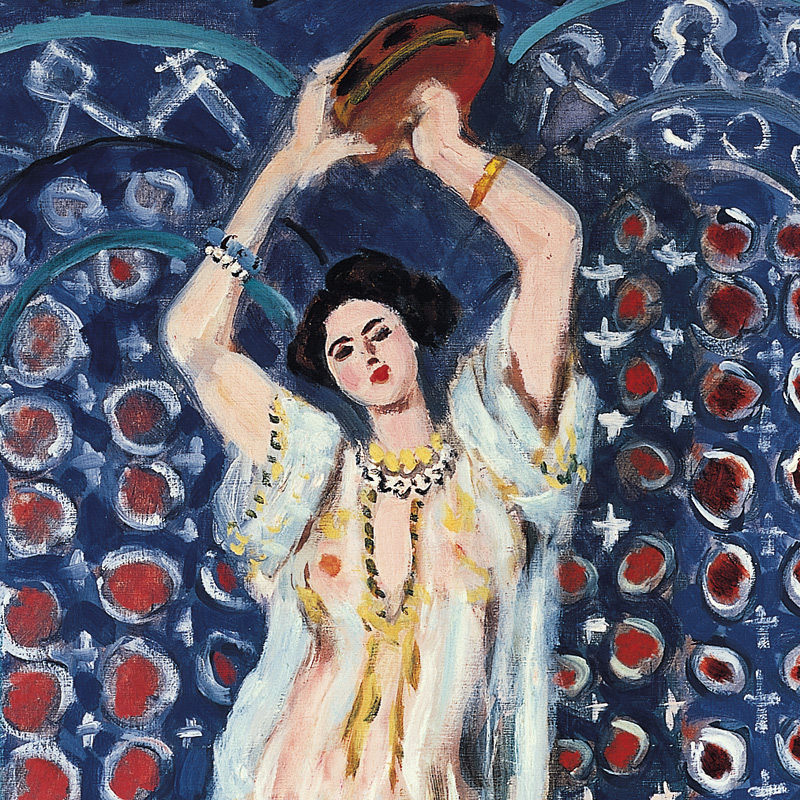 This focus exhibition explores the theme of the odalisque in European art in the nineteenth and twentieth centuries. Featuring pictures by Henri Matisse, Frédéric Bazille, and Pablo Picasso, among others, it shows that artists employed dazzling combinations of color and ornament to foreground the orientalist subject as a work of pictorial fantasy.
[Henri Matisse (French, 1869–1954), Odalisque with Tambourine (Harmony in Blue) (detail) 1926, Oil on canvas, Norton Simon Art Foundation, © 2019 Succession H. Matisse/ Artists Rights Society (ARS), New York]
LEARN MORE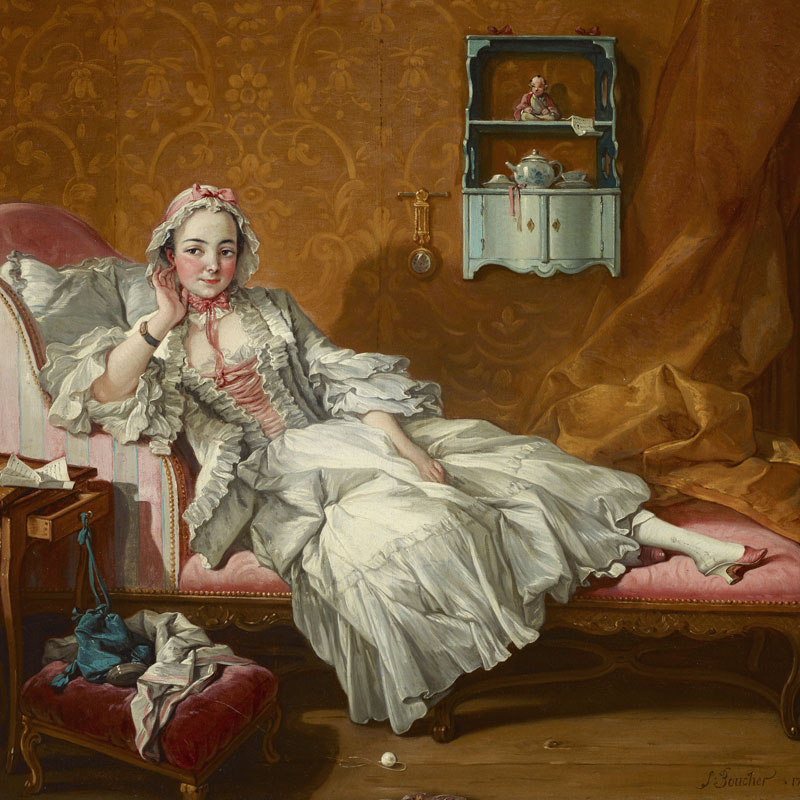 The Museum hosts three remarkable 18th-century French genre paintings from The Frick Collection in New York this summer, part of an ongoing reciprocal exchange program. These artfully constructed visions of contemporary life and fashion, as depicted by François Boucher, Jean-Baptiste Siméon Chardin and Jean-Baptiste Greuze, provide viewers with an intimate look at the lives of middle-class French women of the 1740s and 1750s.
LEARN MORE
From top to bottom: Odalisque with Tambourine (Harmony in Blue) (detail) 1926
Henri Matisse (French, 1869-1954)
Oil on canvas
Norton Simon Art Foundation
© 2018 Succession H. Matisse/ Artists Rights Society (ARS), New York; François Boucher (French, 1703–1770)
A Lady on Her Day Bed, 1743
Oil on canvas
22 1/2 x 26 7/8 in. (57.2 x 68.3 cm)
Purchased by The Frick Collection, 1937