In the 19th Century: Beginning of Avant-Garde
In the 19th Century: Beginning of Avant-Garde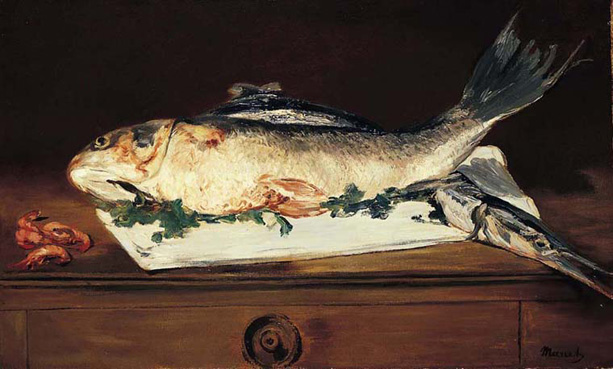 Édouard Manet (French, 1832–1883), Still Life with Fish and Shrimp, 1864, Oil on canvas, Norton Simon Art Foundation 
DATE:

TIME:

1:00 pm – 2:00 pm

SPEAKER:

Educator
In the mid-19th-century, artists such as Courbet and Manet shook up the art world, laying the foundation for Impressionism and Post-Impressionism. View works in the Museum's 19th-century wing by such artists as Courbet, Manet, Renoir and Degas.
EVENT DETAILS
Fee:

Free with admission.

Location:

Meets in Entrance Gallery
Please note that space is limited to 25 participants. Sign up at the Information Desk no later than 15 minutes prior to the tour.