Letting Go with Color, Line and Gesture
Letting Go with Color, Line and Gesture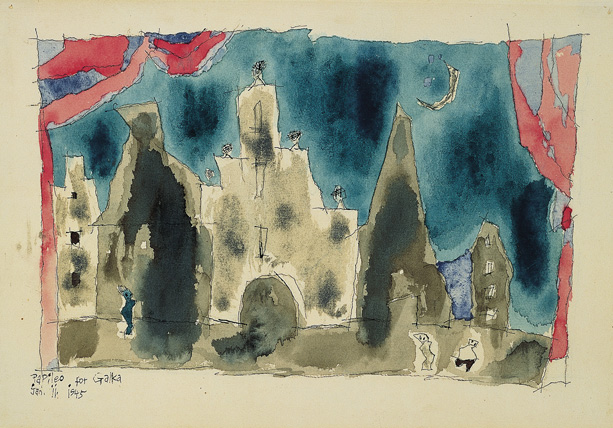 Lyonel Feininger (American, 1871–1956), Untitled, c. 1945,  Watercolor, silver pigment and India ink on laid paper,  Norton Simon Museum, The Blue Four Galka Scheyer Collection © 2017 Artists Rights Society (ARS), New York / VG Bild-Kunst, Bonn
DATE:

TIME:

12:30 pm – 2:30 pm

Teacher:

Samara Caughey
Explore artworks from the exhibition Maven of Modernism: Galka Scheyer in California with artist Samara Caughey. Students focus on color, line and gestural marks and discuss the power of expression in the paintings—what this might mean to either a maker or a viewer. Taking a cue from the Blue Four artists—Lyonel Feininger, Paul Klee, Alexei Jawlensky and Vasily Kandinsky—students create gestural and abstract watercolor paintings that are spontaneous and intuitive.
EVENT DETAILS
Fee:

The course is free, and space is limited to 18 participants. Recommended for families with children ages 8-12. All materials are provided.

Location:

Meets in Entrance Gallery
Advance registration is required. Please use the register button.