Landscape in the Dutch Golden Age
Landscape in the Dutch Golden Age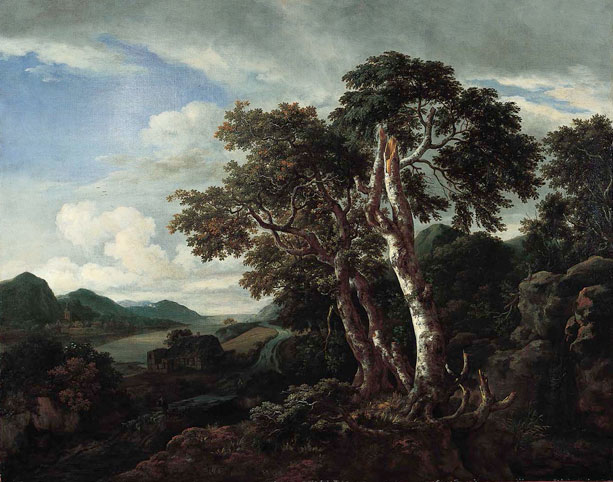 Jacob van Ruisdael (Dutch, 1628/9–1682), Three Great Trees in a Mountainous Landscape with a River, c. 1665–70, Oil on panel, Norton Simon Foundation
DATE:

TIME:

1:00 pm – 2:00 pm

SPEAKER:

Educator
During a time of prosperity and a heightened demand for art in the Dutch Republic, landscape painting flourished in the 17th century. Dutch landscape paintings appealed to national and regional pride as well as growing interest in leisure and an enduring commitment to religion. Explore these landscapes and their associations through an examination of masterpieces like Jacob van Ruisdael's Three Great Trees in a Mountainous Landscape with a River.
EVENT DETAILS
Fee:

The program is free with admission and limited to 20 participants.

Location:

Meets in Entrance Gallery
Please sign up at the Information Desk no later than 15 minutes prior to each session.