Renoir: An Artist Embattled
Renoir: An Artist Embattled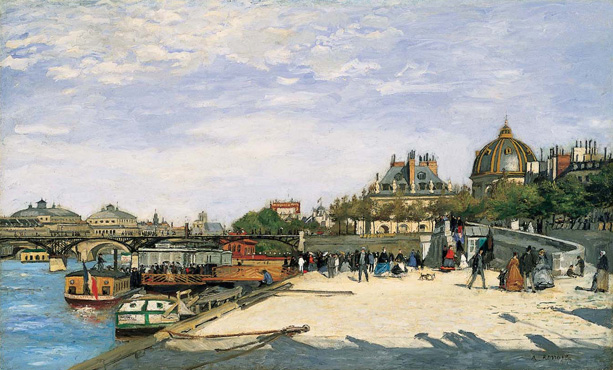 Pierre-Auguste Renoir (French, 1841–1919), The Pont des Arts, Paris, 1867–1868, Oil on canvas, The Norton Simon Foundation
DATE:

TIME:

1:00 pm – 2:00 pm

SPEAKER:

Educator
Once revered as a founding father of Impressionism, Renoir has been the subject of derision and even protests outside of museums in recent years, dismissed as sentimental and too soft. Learn more about this embattled artist and how his style and subject matter changed over the course of his career, owing to his own inner conflicts about his art and the value of modernity vs. timelessness.
EVENT DETAILS
Fee:

The program is free with admission and limited to 20 participants.

Location:

Meets in Entrance Gallery
Please sign up at the Information Desk no later than 15 minutes prior to each session.