Still Life with Musical Instruments
Still Life with Musical Instruments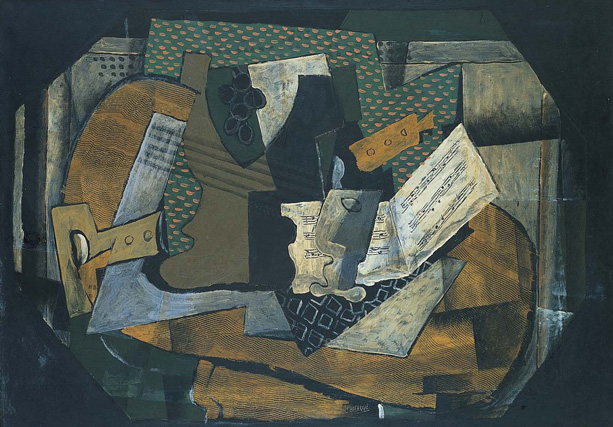 Georges Braque (French, 1882–1963), Still Life with Musical Instruments, 1918, Oil on canvas, Norton Simon Art Foundation, © 2014 Artists Rights Society (ARS), New York / ADAGP, Paris Reproduction, including downloading of ARS works is prohibited by copyright laws and international conventions without the express written permission of Artists Rights Society (ARS), New York 
DATE:

TIME:

1:30 pm – 2:30 pm

SPEAKER:

Mariko Tu
Join Education Coordinator Mariko Tu in a meditation on Georges Braque's Still Life with Musical Instruments.
EVENT DETAILS
Fee:

The program is free with admission and limited to 20 participants.

Location:

Meets in Entrance Gallery
Please sign up at the Information Desk no later than 15 minutes prior to each session.