Woven Tales of Helen and Dido
Woven Tales of Helen and Dido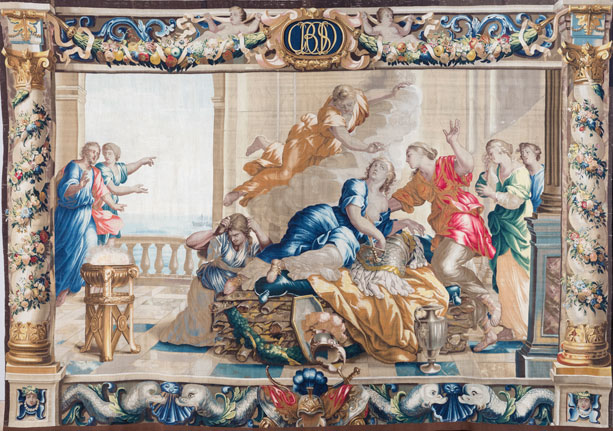 Death of Dido, c. 1620–40, Antwerp, Workshop of Michel Wauters, after cartoons by Giovanni Francesco Romanelli, Wool and silk, The Norton Simon Foundation
DATE:

TIME:

1:00 pm – 2:00 pm

SPEAKER:

Educator
Learn about Renaissance and Baroque tapestries and paintings featuring stories of two legendary Greek heroines in the exhibition Once upon a Tapestry: Woven Tales of Helen and Dido.
EVENT DETAILS
Fee:

Free with admission.


Location:

Meets in Entrance Gallery
Please note that space is limited to 25 participants. Sign up at the Information Desk no later than 15 minutes prior to the tour.