Ghare Baire (The Home and the World) (1984), NR
Ghare Baire (The Home and the World) (1984), NR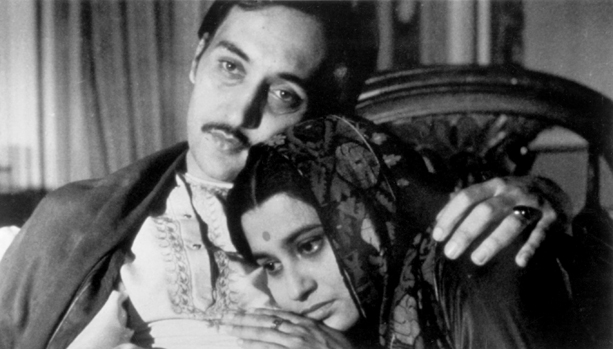 Ghare Baire (1984), Classics/Photofest © European Classics
DATE:

TIME:

5:30 pm – 7:50 pm

Director:

Satyajit Ray
In 1907, Nikhil (Victor Banerjee)—a wealthy yet enlightened and charitable Bengali landowner—encourages his wife Bimala (Swatilekha Sengupta) to emerge from the traditional female seclusion of purdah and introduces her to his old friend Sandip (Soumitra Chatterjee), a radical leader in the Swadeshi movement. Bimala is deeply affected by Sandip's revolutionary fervor and experiences a profound political awakening that draws her out of her home and into the tumultuous world of Indian nationalism. The film is based on the novel Ghare Baire by Rabindranath Tagore, published in Bengali in 1916.

In Bengali with English subtitles. 
EVENT DETAILS
Fee:

Free with admission

Location:

Theater
No reservations needed. Doors open 30 minutes prior to the screening.