Van Gogh's Impasto
Van Gogh's Impasto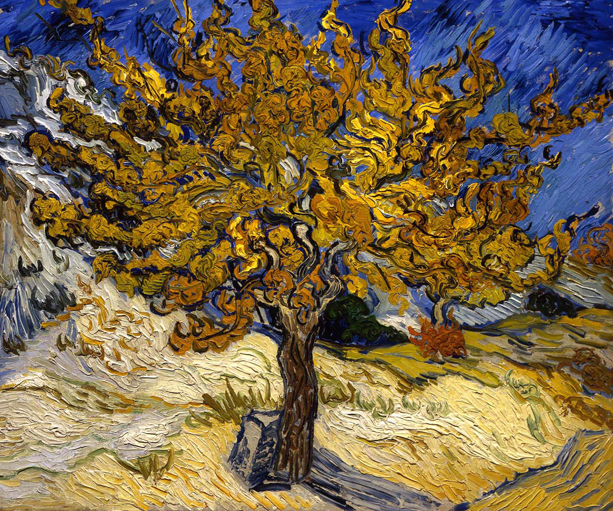 Vincent van Gogh (Dutch, 1853–1890), The Mulberry Tree, October 1889, Oil on canvas, Norton Simon Art Foundation, Gift of Mr. Norton Simon, © Norton Simon Art Foundation
DATE:

TIME:

3:45 pm – 4:45 pm

Speaker:

Mariko Tu
Examine the thick texture in Van Gogh's Mulberry Tree and learn how he used more than a paintbrush to create his composition. Using painting medium and tools, experiment with texture on small canvas panels.
EVENT DETAILS
Fee:

This one-hour program for middle school students (ages 11–14) is free.

Location:

Meets in Entrance Gallery
Space is limited to 15 participants and advanced registration is required.