Vuillard, Bonnard and the Rejection of Naturalism
Vuillard, Bonnard and the Rejection of Naturalism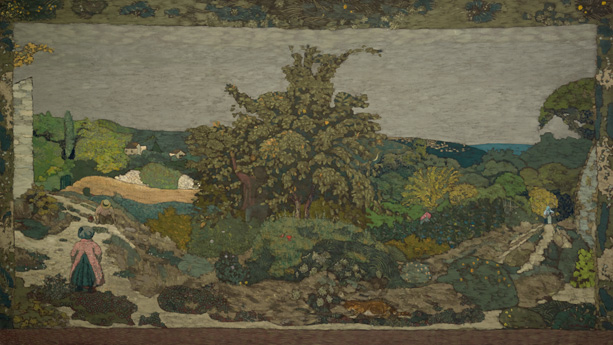 Édouard Vuillard (French, 1868–1940), First Fruits, 1899, Oil on canvas, The Norton Simon Foundation, © The Norton Simon Foundation; Photography courtesy the J. Paul Getty Museum, Los Angeles 
DATE:

TIME:

1:00 pm – 2:00 pm

SPEAKER:

Educator
Learn how Post-Impressionist artists Édouard Vuillard, Pierre Bonnard, Maurice Denis and Paul Sérusier formed the Nabis, a group that rejected naturalism and instead emphasized the use of simplified form and color to express personal emotions and spiritual truths.
EVENT DETAILS
Fee:

Free with admission.

Location:

Meets in Entrance Gallery
Please note that space is limited to 25 participants. Sign up at the Information Desk no later than 15 minutes prior to the tour.