Postcard from Paris
Postcard from Paris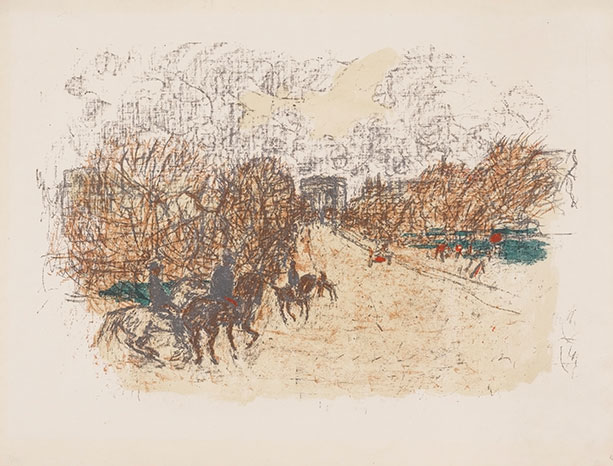 Pierre Bonnard (French, 1867–1947), L'Arc de Triomphe from the portfolio Some Aspects of Life in Paris, 1899, ink on fine wove paper, Norton Simon Art Foundation
DATE:

TIME:

1:30 pm – 2:30 pm

SPEAKER:

Educator
Travel to Paris by exploring the prints of Pierre Bonnard in By Day & by Night: Paris in the Belle Époque, and write a postcard detailing your adventure.
EVENT DETAILS
Fee:

Free with admission. Recommended for families with children ages 7–11.

Location:

Meets in Entrance Gallery
Please note that space is limited; sign up at the Information Desk no later than 15 minutes prior to the tour.