Cartoon Sketches
Cartoon Sketches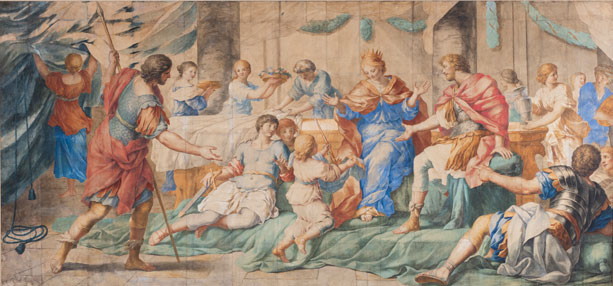 Giovanni Francesco Romanelli (Italian, 1610–1662), Dido's Banquet, c. 1630–35, gouache and black chalk on paper, laid down on linen, Norton Simon Art Foundation
DATE:

TIME:

3:45 pm – 4:45 pm

SPEAKER:

Mariko Tu
View Giovanni Francesco Romanelli's cartoon, or preparatory sketch, Dido's Banquet, showing a scene from Virgil's epic poem The Aeneid. Then use gouache and black chalk to express a moment in your life.
EVENT DETAILS
Fee:

This one-hour program for middle school students (ages 11–14) is free.

Location:

Meets in Entrance Gallery
Space is limited to 15 participants and advanced registration is required.