The Depiction of Workers in the Art of the Norton Simon
The Depiction of Workers in the Art of the Norton Simon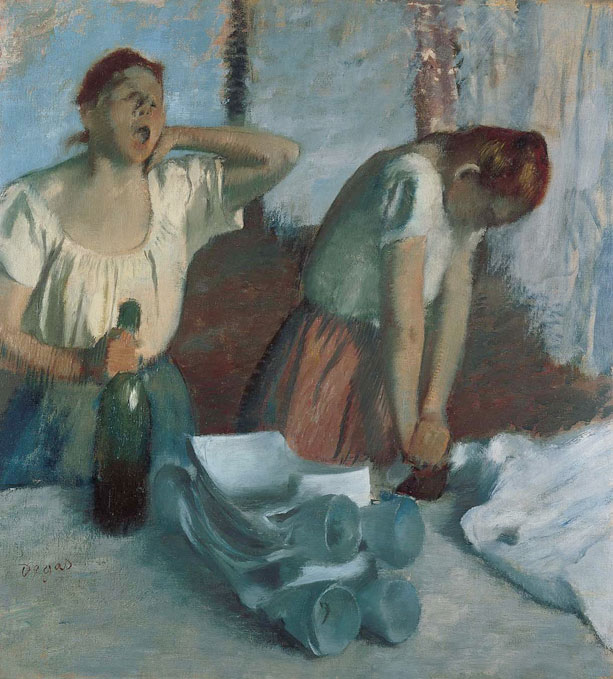 Edgar Degas (French, 1834–1917), Women Ironing, Begun c. 1875–1876; reworked c. 1882–1886, Oil on canvas, Norton Simon Art Foundation, © Norton Simon Art Foundation 
DATE:

TIME:

1:00 pm – 2:00 pm

SPEAKER:

Educator
In honor of Labor Day, look at images of workers, from stone breakers to laundresses, by Edgar Degas, Georges-Pierre Seurat and Vincent van Gogh.
EVENT DETAILS
Fee:

Free with admission.


Location:

Meets in Entrance Gallery
Please note that space is limited to 25 participants. Sign up at the Information Desk no later than 15 minutes prior to the tour.