Verbal Description Tour for the Visually Impaired
Verbal Description Tour for the Visually Impaired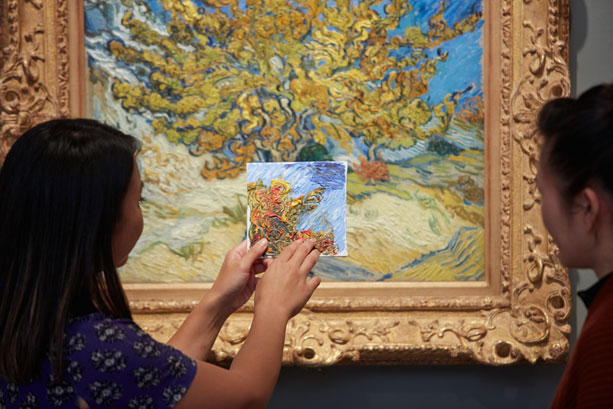 DATE:

TIME:

1:00 pm – 2:00 pm

SPEAKER:

Educator
Multisensory experiences and verbal descriptions bring the Museum's exhibitions to life for people who have low vision.
EVENT DETAILS
Fee:

Free with admission.


Location:

Meets in Entrance Gallery
Please note that space is limited to 25 participants. Sign up at the Information Desk no later than 15 minutes prior to the tour.