Testament of Orpheus (1959), NR
Testament of Orpheus (1959), NR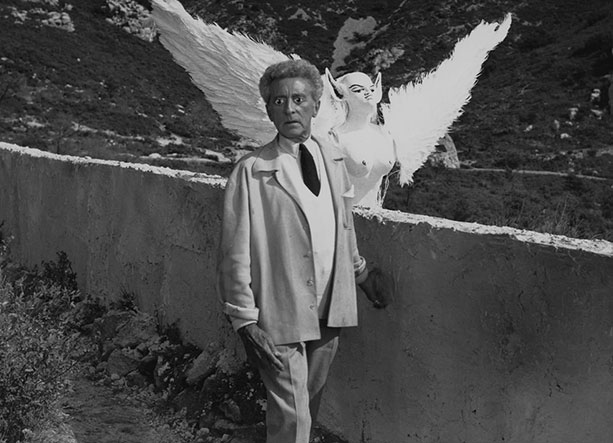 Testament of Orpheus, © Janus Films
DATE:

TIME:

6:00 pm – 7:20 pm

SPEAKER:

Jean Cocteau
In his last film, Jean Cocteau portrays an 18th-century poet who travels through time on a quest for divine wisdom. In a mysterious wasteland, he meets several symbolic phantoms that bring about his death and resurrection. With an eclectic cast that includes Pablo Picasso, Jean-Pierre Léaud, Jean Marais and Yul Brynner, Testament of Orpheus brings to full circle the journey that Cocteau began in The Blood of a Poet, an exploration of the torturous relationship between the artist and his creations.

In French, with English subtitles.

Film begins with an introduction by director, producer and screenwriter Gregory Nava.

EVENT DETAILS
Fee:

Free with admission

Details:

No reservations needed. Doors open 30 minutes prior to the screening.

Location:

Theater