Calming Meditation
Calming Meditation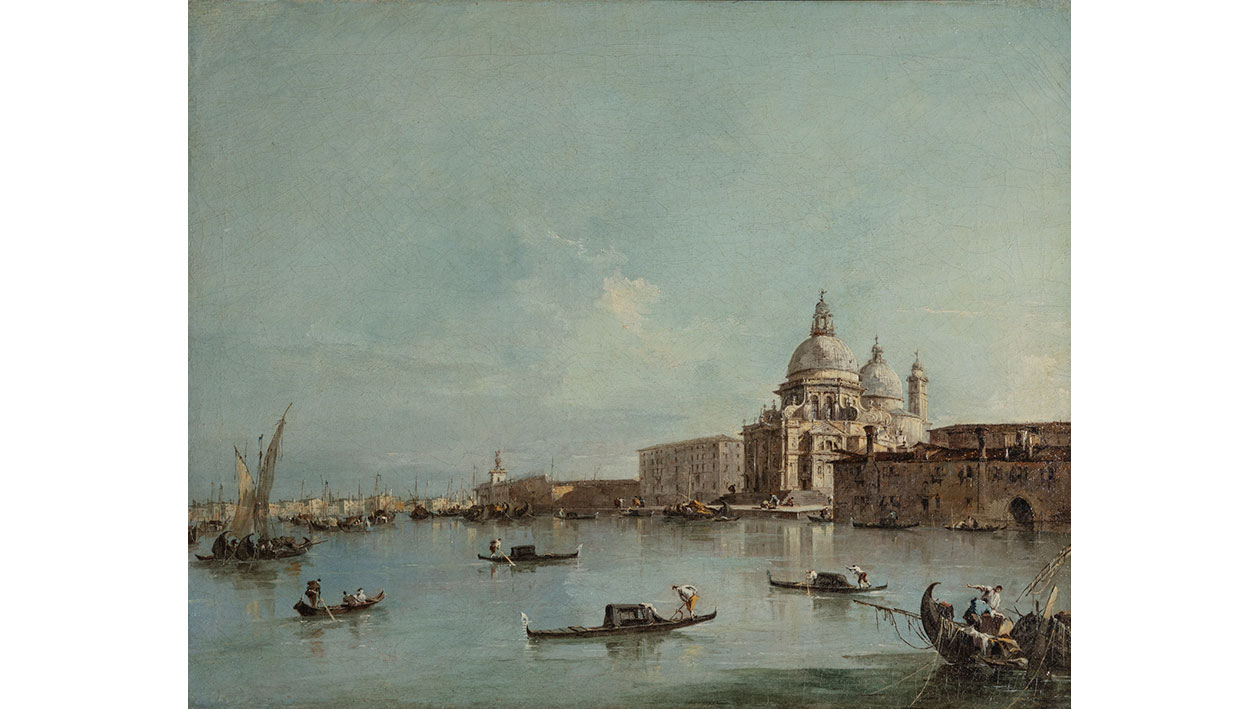 Guardi's View of the Santa Maria della Salute with the Dogana del Mare, c. 1770–80
Francesco Guardi (Italian, 1712–1793) is celebrated for his paintings of picturesque views of Venice, which were prized by European tourists and local residents. Here, we see gondolas glide past the double-domed church of Santa Maria della Salute, situated at the mouth of the Grand Canal. Instead of emphasizing the church itself, Guardi creates an overall impression of calm, using a palette of cool blues to depict vast expanses of tranquil sky above the horizon and water below.
Imagine that you are sitting in one of the gondolas. Take in the view around you and have a calming moment for yourself.
Take a deep breath in through your nose. 
Pause.
Take a long exhale out through your mouth.
Pause.
Repeat a few more times and notice how you feel.