Intention Meditation
Intention Meditation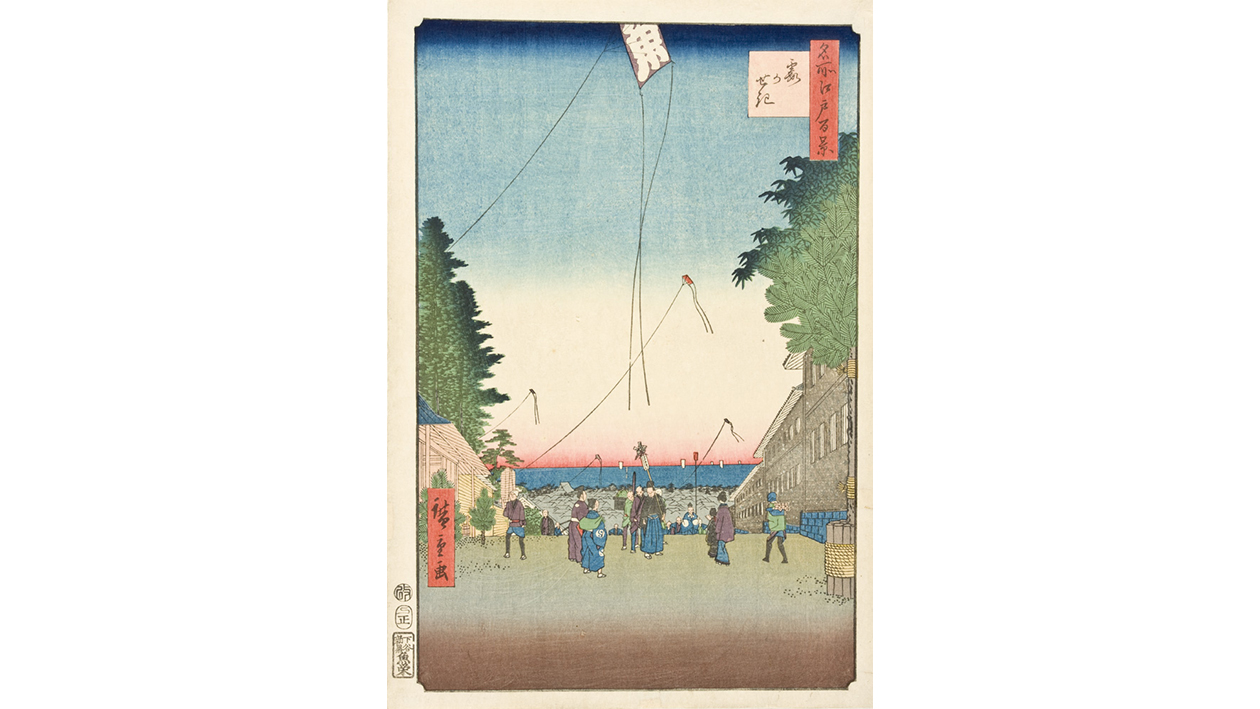 Andō Utagawa Hiroshige's Kasumigaseki, 1857
Kasumigaseki is a woodblock print from the series One Hundred Famous Views of Edo by Andō Utagawa Hiroshige (Japanese, 1797–1858). Here, we see a scene of New Year's morning festivities featuring a procession of performers in the center with kites soaring in the sky above them. To the right is a kadomatsu, or gate pine, a traditional Japanese New Year's decoration symbolizing strength and vitality.
As we welcome the new year with our own traditions, take a moment to consider an intention for the year ahead.
Sit comfortably, close your eyes and take a few deep breaths.
Begin to visualize your hopes for the year.
Choose an intention based on your hopes, gently lift your head up and inhale.
Exhale and release your intention into the sky.