Listening Meditation
Listening Meditation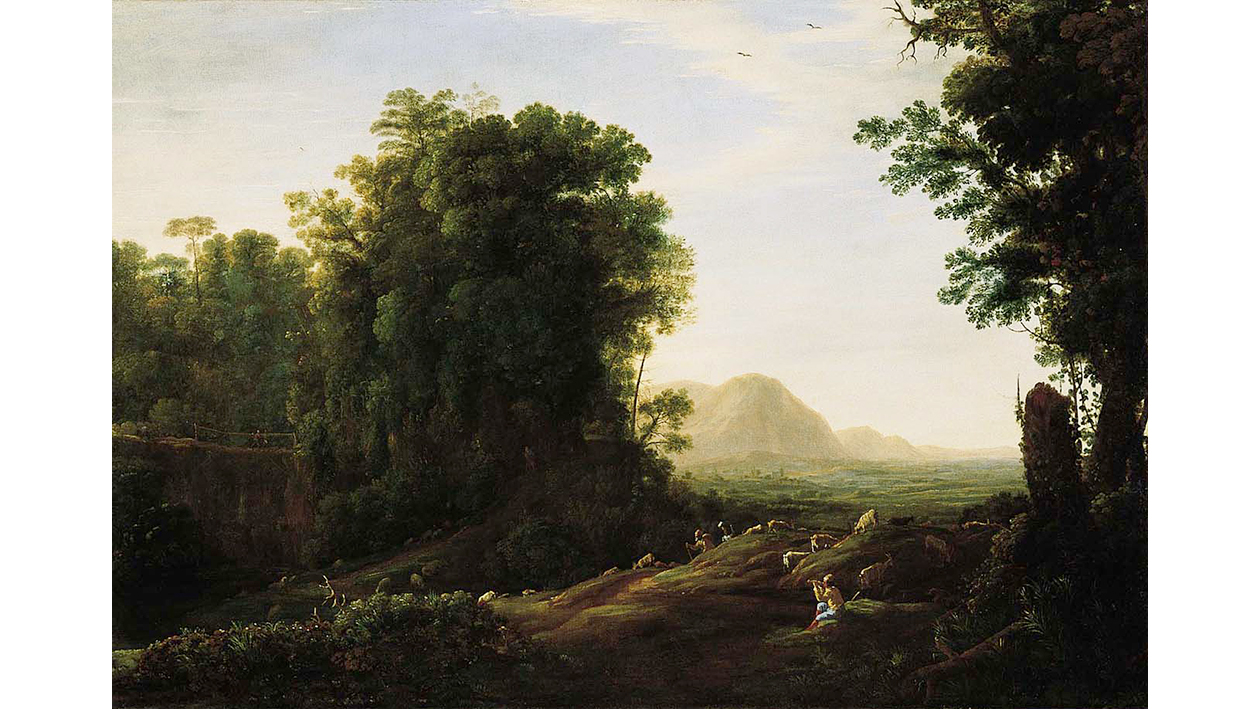 Claude Lorrain's Landscape with a Piping Shepherd, c. 1629–32
French artist Claude Lorrain absorbed nature by sketching outdoors, studying the changing effects of light and transcribing them in a way that was unique to his time. Here, Claude creates a tranquil atmosphere of a lush landscape in the early morning light where we can almost hear the sounds of nature and of the piping shepherd guarding his flock.
Take a moment to bring all your awareness to listening.
Find a seat outside or by an open window, close your eyes and take a few deep breaths.
Begin to notice the different sounds around you.
Notice the loudness, the softness or the rhythm of what you hear.
As you listen carefully, what do you notice?
We can also practice this same careful listening with others and with ourselves.
Take a deep breath in and deep breath out and listen.