Mother's Day Meditation
Mother's Day Meditation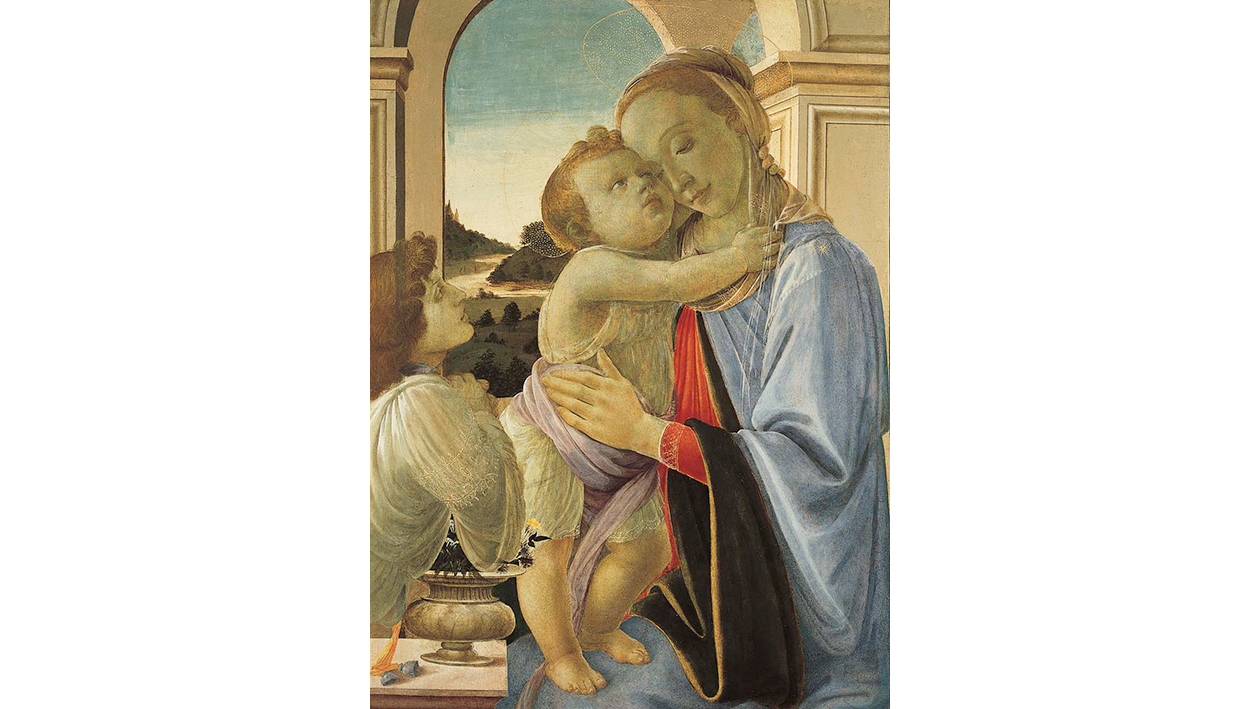 Botticelli's Madonna and Child with Adoring Angel, c. 1468

Renaissance artist Sandro Botticelli is known for the extraordinary beauty and grace of his figures, which were heavily influenced by classical art and philosophy. Here, we see an affectionate moment between the Virgin Mary and her young son. The Christ Child balances on his mother's lap, hugging her neck with his face turned upwards and his cheek pressed against hers. The Madonna holds him tenderly, an expression of peace and contentment on her face, while an angel looks on with adoration. Behind them, a distant landscape is framed by a curved arch typical of Renaissance architecture. This arch defines the space and gives the scene a sense of depth and intimacy.
Take a moment to think about your mother or a mother figure in your life whom you cherish.
Sit comfortably, close your eyes and take a few deep breaths.
Begin to think of memories with your mother or a mother figure that warm your heart.
Feel the love that you've experienced in these moments.
Let this love fill your heart and flow throughout your body.
With each breath, feel embraced by this motherly love—a special kind of love that lasts for all time.