Perspective Meditation
Perspective Meditation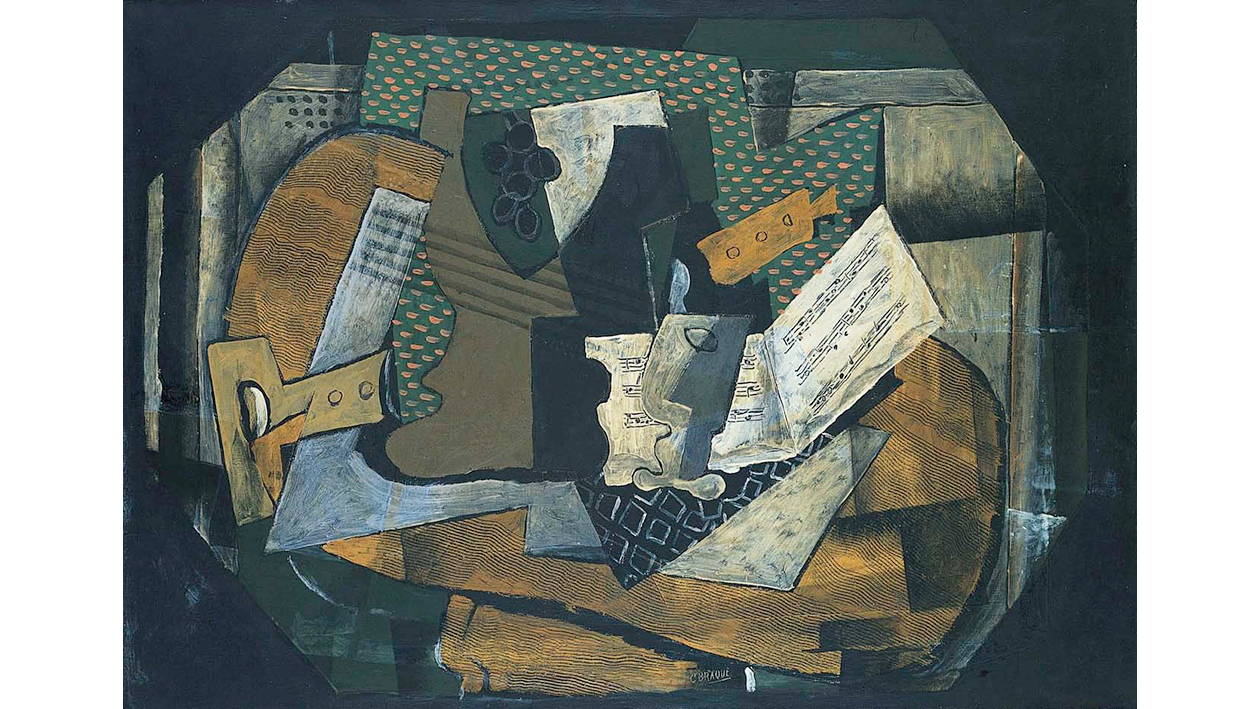 Georges Braque's Still Life with Musical Instruments, 1918
In Still Life with Musical Instruments, fragments of familiar and unfamiliar shapes, patterns and textures fill the octagonal surface of a tabletop tipped to its side. Georges Braque was a classical musician and collector of musical instruments, and references to music can be seen throughout the composition. Its flat, overlapping shapes and muted colors are typical of Cubism, a style of art developed by Braque and Pablo Picasso in which subjects are reduced to simple shapes and objects are seen from multiple perspectives at the same time. 
Take a moment to contemplate on the idea of perspective.
Sit comfortably, close your eyes and take a few deep breaths.
Think of a current situation that has been unsettling for you. 
Consider all the parts and conditions that gave rise to it. If it's concerning a person (or yourself) that you're struggling with, think of all the aspects that make up that person's (or your) perspective.
Now, imagine yourself floating above and looking down at this situation. 
What do you see that might be different?
Pause.
Breathe in space.
Exhale compassion.