Present Moment Meditation
Present Moment Meditation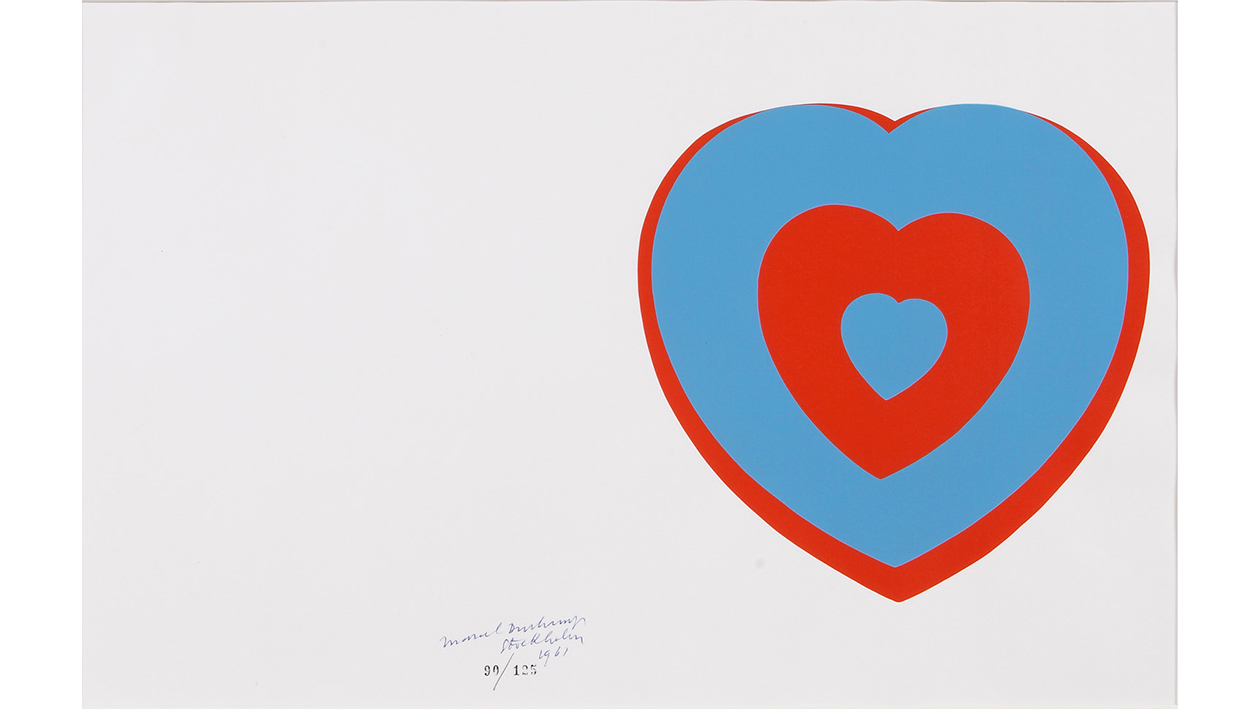 Marcel Duchamp's Fluttering Hearts, 1961
Fluttering Hearts is Marcel Duchamp's replica of his 1936 cover for the French arts journal Cahiers d'Art. Generating a "vibrational optical reaction," the original explores paper collage using three hearts alternating in blue, red and blue to create an illusion of "fluttering" hearts.
In moments of uncertainty, we can find appreciation in the present moment—the sun that shines, the air we breathe and our hearts that beat.
Close your eyes and place your hand over your heart:
Take a deep breath and feel your heartbeat. 
Imagine the pulsation of your heartbeat gradually radiating throughout your whole body.  
Inhale, and notice your in-breath.
Exhale, and notice your out-breath.
Take in this present moment.