Reset Meditation
Reset Meditation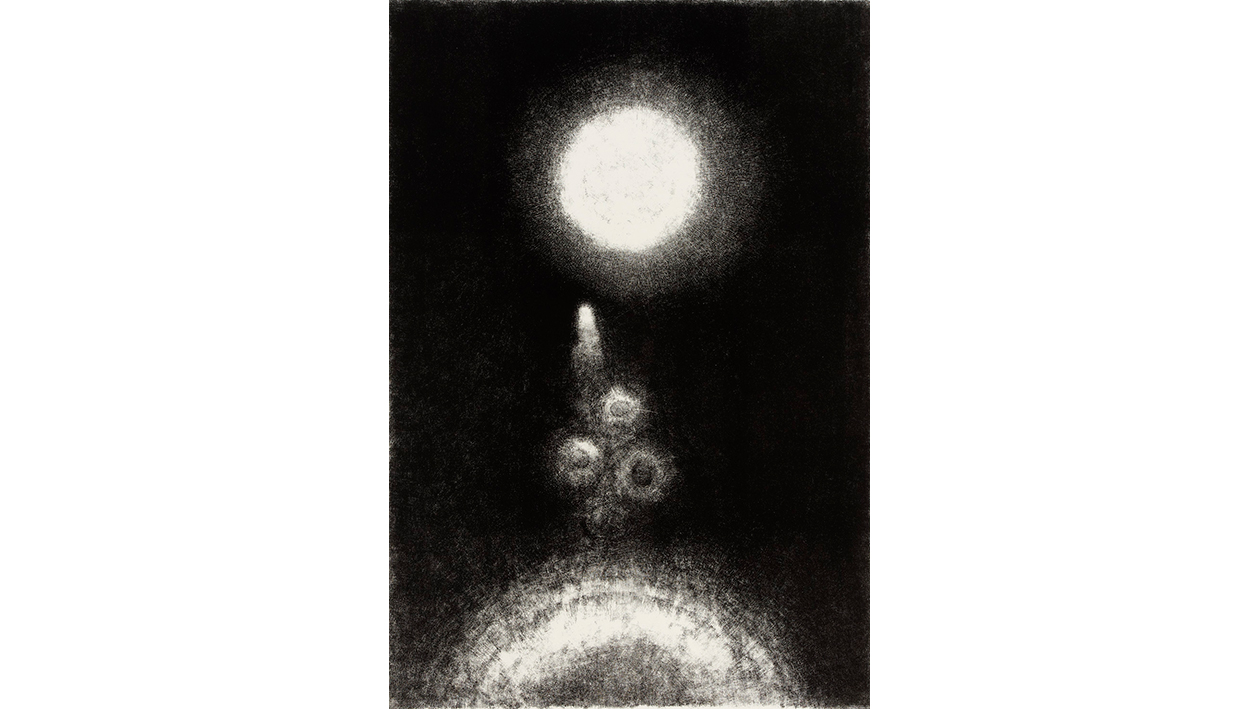 Rodolfo Abularach (Guatemalan, b. 1933), Ascension, 1966
In the mid-1960s, Guatemalan artist Rodolfo Abularach garnered international recognition for his images that focus on the human eye. Abularach believed, "The eye is the most expressive part of the body...the window of being. It has an internal and external space and contains all possible meanings. It is a world in itself...an object of concentration." Here, we see spheres illuminating darkness, both still and in movement, ascending.
Take a moment to bring awareness to what is happening around you. Then take a moment to look inward.
Sit comfortably, close your eyes and take a few deep breaths.
Place one hand over your belly and the other hand over your heart.
Take a deep breath in through your nose and feel your belly expand.
Breathe out through your mouth and feel your belly contract.
Repeat, and bring awareness to everything that you're feeling.
Let these feelings move throughout your body; feel them completely.
Exhale and let these feelings ascend.