Resilience Meditation
Resilience Meditation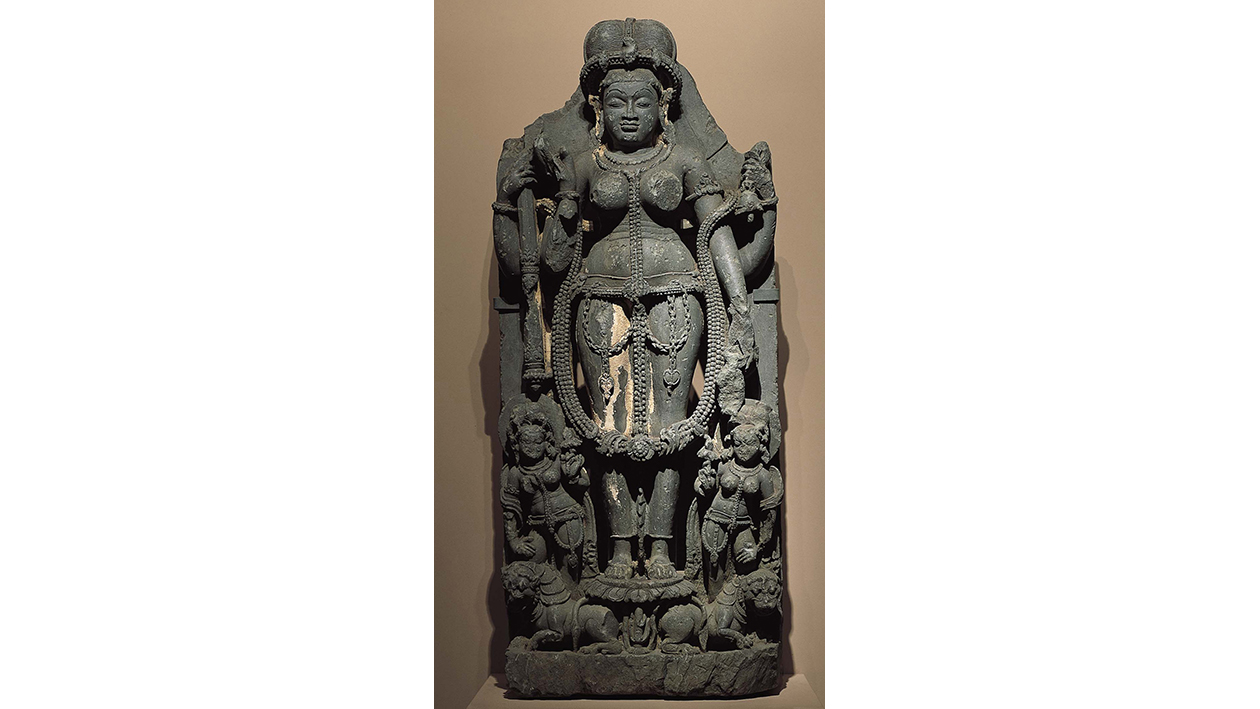 Durga with Attendants, 8th century, India: Rajasthan
The Hindu goddess Durga was created when the male gods were unable to defeat the buffalo demon, Mahishasura. The gods gave her all their weapons to use in the long and difficult battle, and Durga emerged victorious. Here, we see Durga holding her attributes in her multiple arms and standing powerfully on a lotus supported by two lions (her animal mount/vehicle) with two female attendants by her side.
Stand tall in the posture of Durga, close your eyes and begin to feel your own strength.
Take a deep breath in and a deep breath out.
Repeat to yourself:
I am strong.
I am resilient.
I am __________.