Sunset Meditation
Sunset Meditation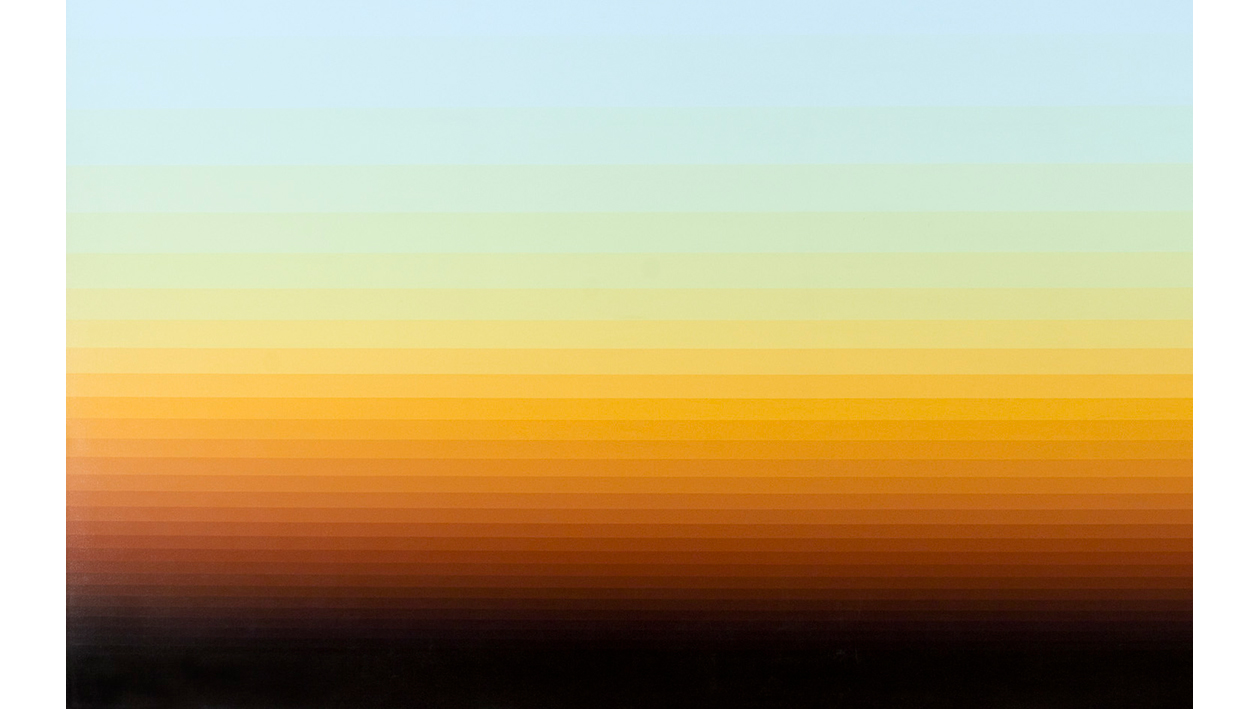 Norman Zammitt's Buffalo Blue, 1977
In the late 1970s and early 1980s, Norman Zammitt (American, b. Canada, 1931–2007) explored "the progression of color" in his art. In this large-scale painting, we see meticulous bands of gradating color that recall the light and landscape of Southern California and evoke an ethereal luminosity. He painted this work in his Pasadena studio near the Norton Simon Museum.
Take a moment to experience the gradation of light and color at sunset.
Sit outside or by an open window as the sun begins to set.
Take a few deep breaths.
Continue breathing deeply and notice how the light and the colors of the sky begin to transform with each breath.
Feel the glow of the sun as it tucks away in the distance.
Notice the feeling of being in the present moment and remember that it is always available to you.