Midnight (1939)
Midnight (1939)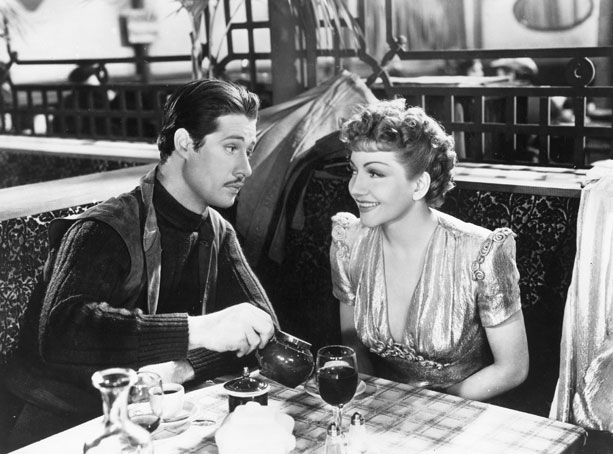 Don Ameche as Tibor and Claudette Colbert as Eve in Midnight  (1939). Paramount Pictures / Photofest © Paramount Pictures.
DATE:

TIME:

5:20 pm – 7:05 pm

Director:

Mitchell Leisen
When out-of-work showgirl Eve (Claudette Colbert) arrives in Paris with little prospects, she asks taxi driver Tibor (Don Ameche) to drive her from club to club. But the more time she spends with Tibor, the more Eve realizes that he is falling for her. Unwilling to accept his feelings, Eve escapes to a charity concert, meets the charming Georges (John Barrymore) and disguises herself as a Hungarian baroness. But love-struck Tibor is not willing to let Eve go without a fight.
This film is part of the film series Paris, Art and Crime on Film, organized by critic David Kipen. Each film begins with an introduction by Kipen at 5:20 p.m.
EVENT DETAILS
Fee:

Free with admission

Details:

No reservations needed. Doors open 30 minutes prior to the screening.

Location:

Theater