The Investigation of Perception: Ellsworth Kelly and Jazz
The Investigation of Perception: Ellsworth Kelly and Jazz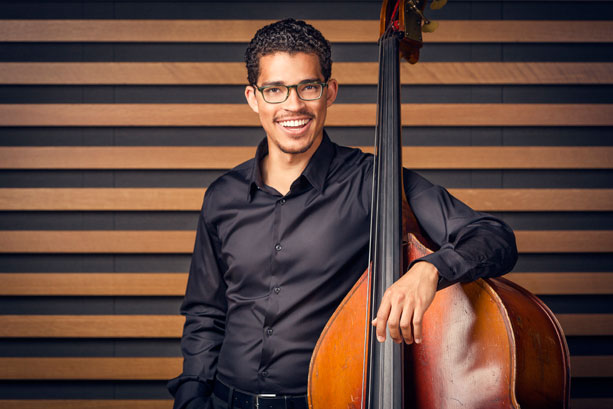 Photo of Marlon Martinez by Shayne Gray. 
DATE:

TIME:

5:00 pm – 6:00 pm

Performers:

Marlon Martinez and the Jazz Marlonius Quartet
Ellsworth Kelly sought to capture the essence of everyday life in his art, "choosing things out there in the world and presenting them." His pursuit in the visual arts holds true to the intentions of the New York jazz musician of the 1960s. Join bassist Marlon Martinez and the Jazz Marlonius Quartet as they explore the musical trends of the jazz scene during Kelly's life in New York. With a blend of 1960s jazz classics and Martinez's original compositions, the Jazz Marlonius Quartet embraces the progressive nature of Kelly and his jazz contemporaries, with art that captures a chaotic, active and emotional world through the senses. 
EVENT DETAILS
Fee:

Free with admission

Details:

Details: Event stickers are required for performances. Stickers are distributed in the Museum's Entrance Gallery starting at 4:00 p.m., one sticker per person on a first-come, first-served basis. Norton Simon Museum members enjoy early seating between 4:30 and 4:45 p.m.; general admission seating begins at 4:45 p.m. Membership does not guarantee seating.

Late Seating: In consideration of our performers and visitors, late seating will not be allowed 10 minutes after the start of the event.

Location:

Theater