The Murderer Lives at Number 21 (L'assassin habite au 21) (1942)
The Murderer Lives at Number 21 (L'assassin habite au 21) (1942)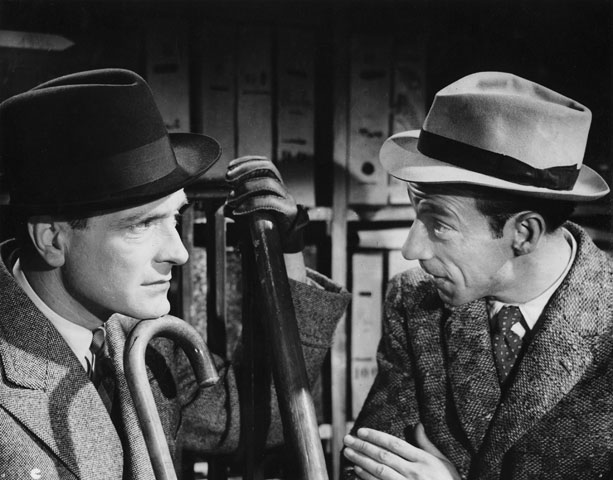 A scene from The Murderer Lives at Number 21 (L'assassin habite au 21). Mage Films/Photofest © Mage Films.
DATE:

TIME:

5:20 pm – 6:55 pm

Director:

Henri-Georges Clouzot
Several crimes are committed in Montmartre with a calling card left by a mysterious Monsieur Durand. Thanks to an informant, Detective Wens (Pierre Fresnay) discovers that the murderer lives in a boarding house at No. 21 Avenue Junot. Posed as a clergyman, Detective Wens searches for a serial killer among a motley band of residents.

This film is part of the film series Paris, Art and Crime on Film, organized by critic David Kipen. Each film begins with an introduction by Kipen at 5:20 p.m.

EVENT DETAILS
Fee:

Free with admission

Details:

No reservations needed. Doors open 30 minutes prior to the screening.

Location:

Theater