The Mystery of Picasso (1956)
The Mystery of Picasso (1956)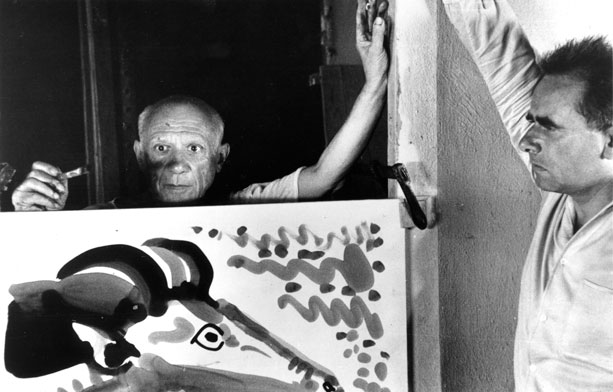 Artist Pablo Picasso in The Mystery of Picasso (1956), courtesy of Milestone Films.
DATE:

TIME:

5:20 pm – 6:50 pm

Director:

Henri-Georges Clouzot
Director Henri-Georges Clouzot peers into the imagination of Pablo Picasso's studio and emerges with a quiet documentary that captures the revolutionary painter's creative process. Through a combination of stop-motion and time-lapse photography, Picasso's cubist work comes to life on screen. Paint strokes and splashes of color appear as if by magic, as empty canvases become platforms for a series of daring and original drawings and paintings that exist only within the confines of this film.
This film is part of the film series Paris, Art and Crime on Film, organized by critic David Kipen. Each film begins with an introduction by Kipen at 5:20 p.m.
EVENT DETAILS
Fee:

Free with admission

Details:

No reservations needed. Doors open 30 minutes prior to the screening.

Location:

Theater