Five Centuries of Figure Drawing in the Norton Simon Collection: The Baroque
Five Centuries of Figure Drawing in the Norton Simon Collection: The Baroque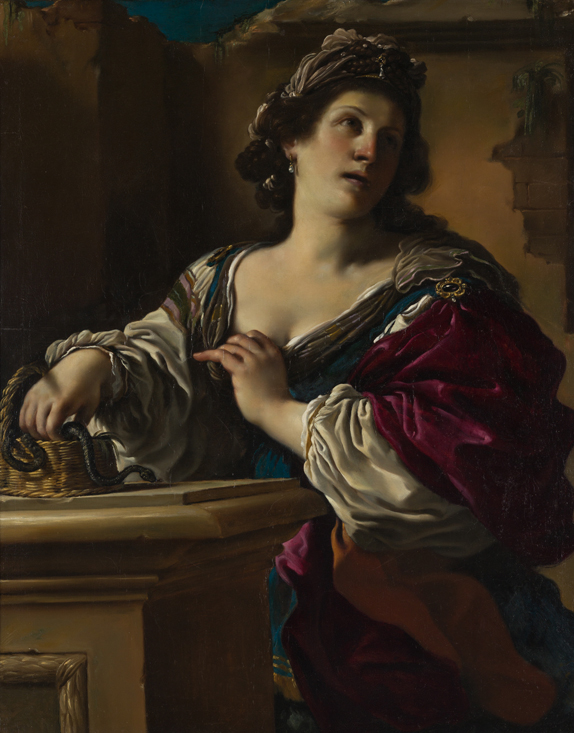 Guercino (Italian, 1591–1666), Suicide of Cleopatra, c. 1621, oil on canvas, The Norton Simon Foundation
DATE:

TIME:

6:00 pm – 8:00 pm

SPEAKER:

Richard Houston
Join artist and educator Richard Houston as he investigates and analyzes how artists have historically treated the human figure in their work. Using the Norton Simon's rich collection of artwork, this course surveys stylistic approaches to the figure throughout time and place. Shape, contour, value and perspective are discussed in each class.

Discover how artists of the 17th century approached the human figure in their work. Building on the achievements of their Renaissance predecessors, Baroque artists developed a more dynamic conception of the figure through movement, angles and theatrical lighting.
Sorry, this program is full.
EVENT DETAILS
Fee:

All levels of experience are welcome. Each class is $25 ($20 for members), and space is limited to 20 participants. All materials and admission to the galleries on the day of class are included.

Details:

Advance registration is required. Please use the register button.

Location:

Meets in Entrance Gallery