Planet of the Apes (1968)
Planet of the Apes (1968)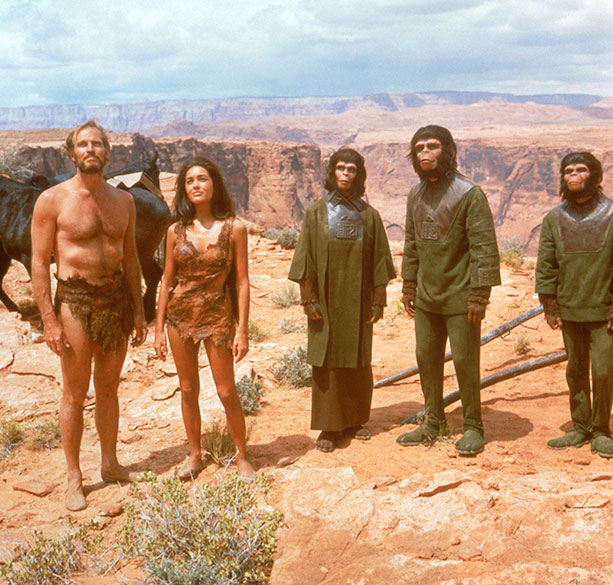 Artwork ©1968 20th Century Fox Film Corp.
DATE:

TIME:

5:00 pm – 7:00 pm

Director:

Franklin J. Schaffner
Complex sociological themes run through this science-fiction classic about three astronauts stranded on a futuristic planet where apes rule and humans are enslaved. The stunned trio discovers that these highly intellectual simians can both walk upright and talk. They have even established a class system and a political structure. The astronauts suddenly find themselves part of a devalued species, trapped and imprisoned by the apes. Starring Charlton Heston, Roddy McDowall and Kim Hunter. Rated G.
EVENT DETAILS
Fee:

Free with museum admission.

Details:

No reservations needed. Doors open 30 minutes prior to the screening.

Location:

Theater