Exploring Color in Your Drawing Practice: Creating Vitality
Exploring Color in Your Drawing Practice: Creating Vitality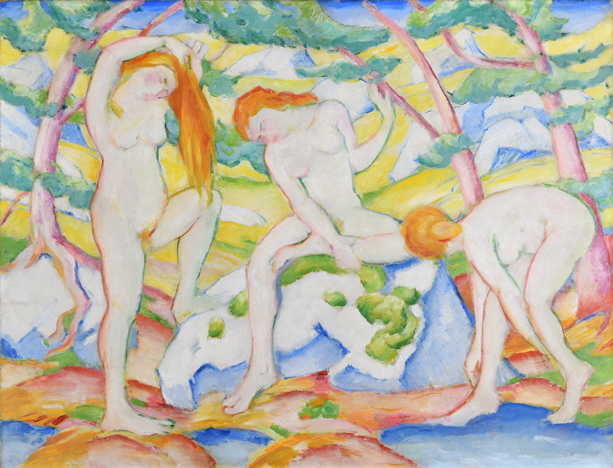 Franz Marc (German, 1880–1916), Bathing Girls, 1910, oil on canvas, Norton Simon Art Foundation
DATE:

TIME:

4:00 pm – 6:00 pm

Teacher:

Melissa Manfull
Join artist and educator Melissa Manfull for a series of drawing classes exploring the use of color in the Norton Simon collections. Draw colorful compositions with inspiration from artworks from the 18th and 19th centuries.

Inspired by the exuberant palettes of Juan Gris, Pablo Picasso and Franz Marc, students will explore working with pure hues on a neutral background to turn an observational drawing of a stone sculpture into a full color drawing that exudes life. Students will also learn how to use mark making and line quality as ways to emphasize elements in their artworks.

THIS SESSION IS FULL.
EVENT DETAILS
Fee:

All levels of experience are welcome. Each class is $25 ($20 for members) and is limited to 15 participants. Materials are provided.

Details:

Advance registration is required. Please use the register button. Refunds are given for cancellations made five days prior to class. Email [email protected].

Location:

Meets in Entrance Gallery